| | |
| --- | --- |
| | patna,(bihartimes): speaking at the seminar on corruption in media during the bihartimes conclave on sunday noted journalist and bbc's correspondent in bihar. manikant thakur, said that it is true that some journalists have become corrupt in india, but it is also true that many others are honest and upright and are trying to work fearlessly. |
he said it should be understood clearly that journalists work under certain compulsion and are helpless. at times they are not free to even decide their own editorial policy.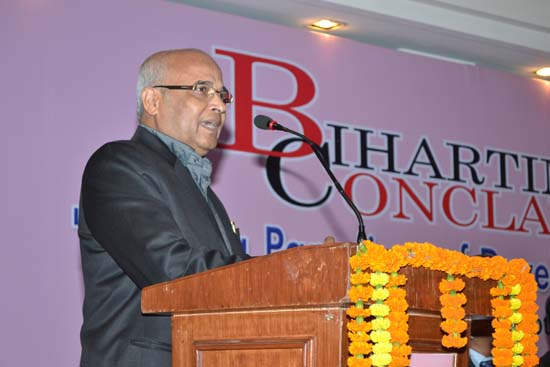 manikant said that more than journalists it is the mediahouses which are corrupt and one can not expect a scribe to work independently in such a situation. he said that not all the media houses are thoroughly corrupt either.
referring to bihar he said that even in such a scenario sometimes news regarding corruption and other related issues get highlighted in the media, even if it is in the inside pages. he said the situation is unique here. a dgp, who retired recently, had become the member of the state human rights commission, when the truth is that many gross incidents of human rights violation took place during his tenure.
he cited the examples of forbesganj, where a pregnant woman and an infant were killed by police, and in biharsharif where police indulged in a barbaric lathicharge on women protesting against the involvement of a policeman in a case related to the disappearance of a woman. yet the said dgp did nothing. the tragedy is that he had become member of shrc immediately ater the retirement and the media had to seek his opinion on a number of issues.
the bbc correspondent, however, sees a silver lining. he said that it is good that self-appraisal is going on in the media.
manoje nath, director general (homeguard), and the senior-most ips officer of bihar was present on the occasion. however, he did not take part in the discussion.