Patna,(BiharTimes): When so much verbal duel is going on between Narendra Modi and Nitish Kumar a Bihar centenary celebration was organized in Ahmedabad on Sunday with the chief minister of Gujarat as its chief guest.

It was not organized by the Bihar government, but
by the Maa Janki Seva Samiti, a six-year-old trust belonging mostly to the Maithili speaking region of north Bihar.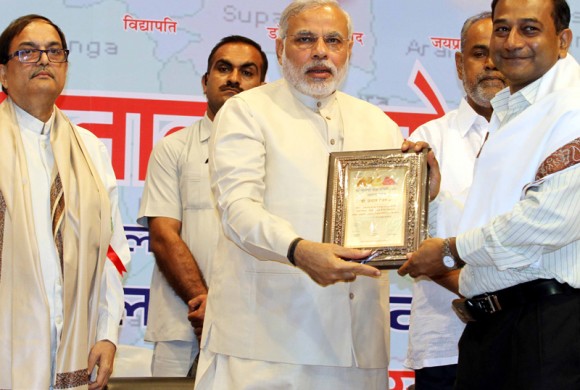 Speaking on the occasion Modi said that in the story of Gujarat's development, "Gujarati and Bihari sweat cannot be separated because both are connected since long".

He said there was a time when Kolkata used to have the highest number of Bihari migrants but now Surat has, perhaps, taken that position.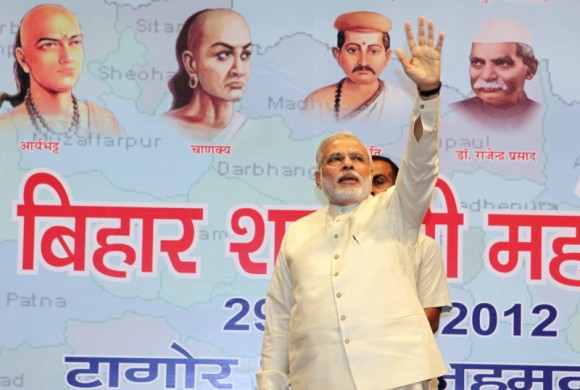 Modi said few people know that it was the country's first home minister Sardar Vallabhbhai Patel who contributed the most in making Rajendra Prasad India's first President. At the same time, it was Jay Prakash Narayan of Bihar who paved the way for Morarji Desai from Gujarat to become the Prime Minister.

Urging the Biharis not to forget their identity he said "you have come from Bihar and settled here in Gujarat, yet don't forget your identity."

The Gujarat chief minister said that developed and backward states would have to come together to step forward.

While the Bihar government had a few months back organized Bihar Centenary Celebration in Patna, Delhi and Mumbai this is the second such function to be organized in Gujarat by people of Bihari origin living in that state. Then too it was Modi who was invited as the chief guest. It was then attended by the health minister of Bihar, Ashwini Kumar Choubey of the BJP, who declared that Modi is the prime ministerial choice of his party.

With the Assembly election in December next such exercise is being given political colour too. Modi wants himself and not his Bihari counterpart Nitish Kumar to emerge as favourite among the Biharis living in his state.