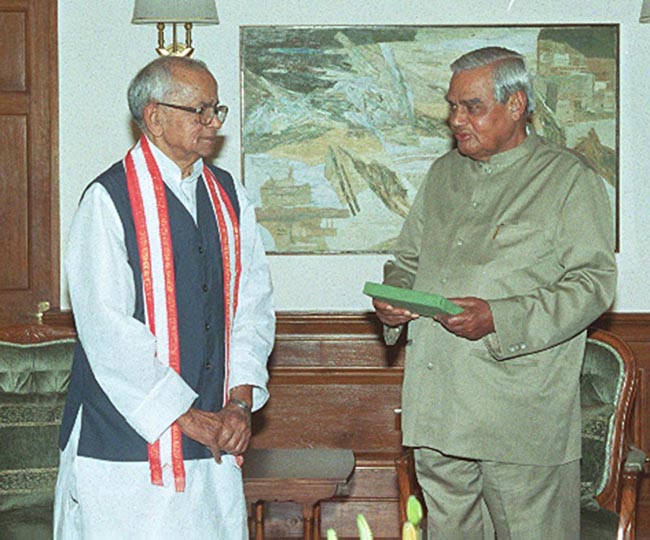 Patna,(BiharTimes): Senior Bharatiya Janata Party leader Kailashpati Mishra died at the age of 86 in Patna on Saturday.

Mishra, one of the founder members of the BJP, was suffering from asthma for a few months. He breathed his last at his house.


Kailashpati Mishra was born at Dudharchak village in Buxar district, in a Bhumihar Brahmin family on October 5, 1926. He was one of the founder members of Bharatiya Jan Sangh, the earlier version of the BJP, about 60 years back. He had been affiliated with the Rashtriya Swayamsevak Sangh (RSS) since 1943 till he breathed last. He was even jailed after the assassination of Mahatma Gandhi as the Father of the Nation was killed by a Sangh Parivar man, Nathuram Godse.

In the Janata Party government of Karpoori Thakur in 1977-79 Mishra became the finance minister of Bihar.

He served as a Governor of Gujarat and for a short period also of Rajasthan following the death of the then Governor of the state, Nirmal Chandra Jain.

Kailashpati Mishra remained bachelor throughout his life and in the organizational circle was popularly called as the Bhishmapitamah of Bihar.

He took part in the Quit India Movement in 1942 and was even arrested then.

He penned, Chetana Ke Swar, a collection of poems as well as Path Ke Sansmaran, an autobiography.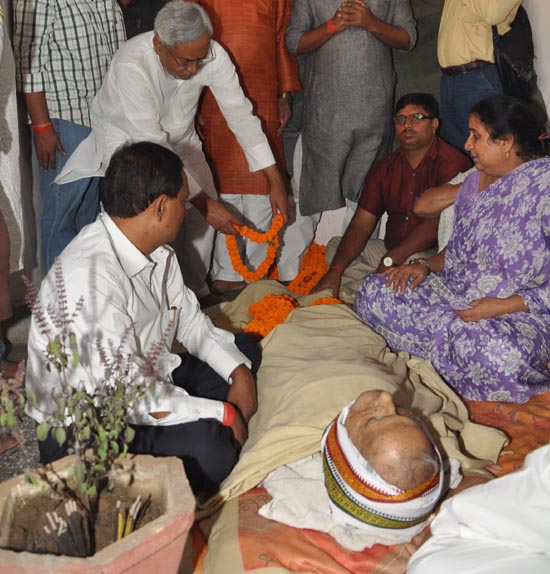 Chief Minister Nitish Kumar offered his condolence and visited his residence to pay his respect. Mishra will be cremated Sunday, his family said.
comments powered by