Patna,(BiharTimes): The Bihar State Milk Cooperative Federation Ltd (COMFED) is likely to become the second state cooperative after Amul to show interest in operating the loss-making Delhi Milk Scheme (DMS).
Delhi Milk Scheme, which comes under the ambit of the Union agriculture ministry has been making losses for quite some time now. DMS has milk production and packaging capacity of five lakh litres per day, besides a network of 1,298 outlets in Delhi-NCR.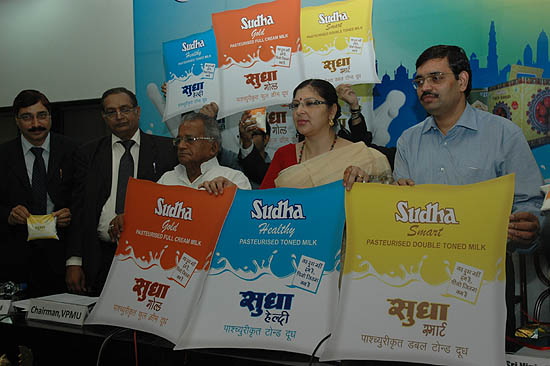 According to COMFED Managing Director Harjot Kaur, who was in Delhi to launch the Sudha brand of milk and milk products, the Federation had earlier also given a proposal to the ministry to allow COMFED to sell products through DMS outlets in the capital, which was now rejected and now that the government is looking at corporatisation of DMS, COMFED is keen to participate.

She said the COMFED could be interested in running DMS's milk processing plants and outlets on a rental basis. The corporatisation of DMS will have to be cleared by the Union cabinet.

COMFED purchases around 13 lakh kilograms of milk per day in Bihar. It sells around 950,000 litres per day.

Delhi is the largest organised milk market in the country, with sales of over 40 lakh litres per day.

Kaur said COMFED would initially plan to sell around 200,000 litres of Sudha brand milk in the Delhi market and slowly scale up its operations.

The milk would be transported from Bihar and processed and packaged in the capital and sold through retail outlets.

It needs to be mentioned that Delhi is the largest market for Amul with a daily sale of 24 lakh litres. Amul has processing capacity of 40 lakh litres per day in Delhi-NCR.