With Bihar chief minister back after a week-long visit to Pakistan political observers have started debating as to who benefited more from the visit: Nitish Kumar or Pakistan.

The visit had nothing to do with trade, commerce and industry or any investment, but it was a sheer goodwill trip made keeping in mind the cultural affinity between the people of India and Pakistan.

Though the Indian media, in particular of Bihar, did carry the stories of Nitish's trip across the border yet it appeared that the Pakistani leaders––cutting across party lines––did try to make more political capital out of it for their respective objective. After all election in Pakistan is due in next few months while parliamentary election in India is to take place in mid-2014 and Assembly election in Bihar is exactly three years away.

So there is certainly much less scope to make political capital out of it here in Bihar. Yet Nitish through this visit would certainly like to project himself as a bigger leader than just a regional satrap. However, he is not the only chief minister to visit Pakistan. In fact recently Punjab's deputy chief minister, Sukhbir Singh Badal too went over to that country.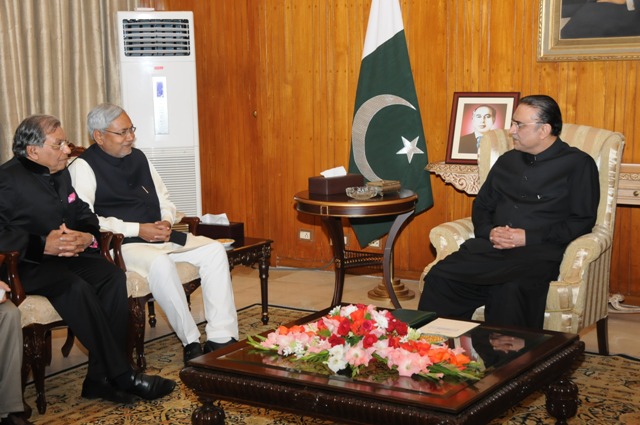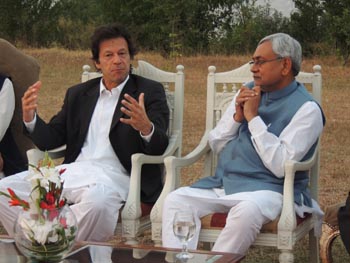 Be it President Asif Ali Zardari, or cricketer-turned-politician Imran Khan, or former Prime Minister Nawaz Sharif or any other leader, they all tried to politically cash in on his visit. Imran dropped enough hint to suggest that he would be sweeping the election and he wanted to learn a mantra or two from Nitish to bring in stability in Pakistan. Zardari, while highlighting the Bihar Model did not fail to mention a flagship programme of his government named after his late wife, Benazir Bhutto.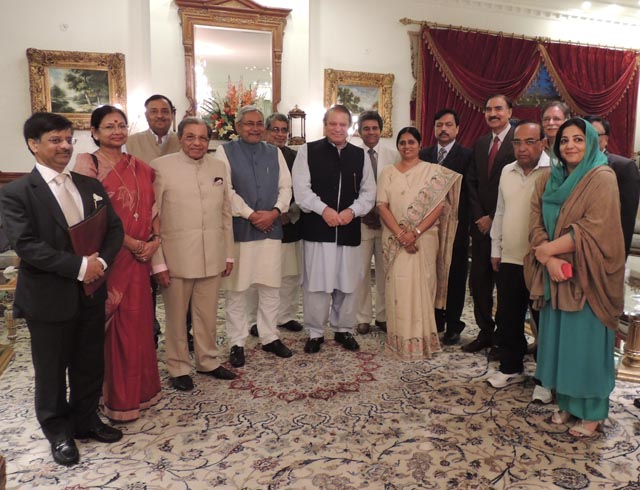 Nitish may not help anyone win election in Pakistan. Nor will the trip help him get more votes in India. After all Atal Bihari Vajpayee's trip to that country in 1999 was followed by Kargil intrusion. The then Punjab chief minister Captain Amrinder Singh also visited Pakistan only to lose election back home. In 2003 both Lalu Yadav and Ram Vilas Paswan visited that country.

A diplomatically isolated Pakistan––where even international cricket matches are not held––does not want to miss any opportunity to win propaganda war. The week-long trip of Bihar chief minister provided them one such chance.

Though Nitish's visit created so much bonhomie yet at its fag on Thursday the External Affairs Ministry virtually ruled out any trip by Prime Minister Manmohan Singh to Pakistan on the plea that it has not done much on 26/11 even four years after that incident.

But the anti-climxax of Nitish's visit came at the time when he was crossing over to India on Friday. Sajid Ahmad, the MNA of Muttahida Quami Movement, the party of migrants, suggested in the National Assembly (Lower House of Parliament) that the Pakistan Railways should be be handed over to the former Indian railway minister, Lalu Prasad, if the government is unable to tackle its numerous problems. He said so while parliamentary secretary for Railways, Noman Islam Sheikh, was answering questions about the performance of his ministry.

Incidentally, Nitish had also served as the Indian Railway Minister.

comments powered by