Patna,(BiharTimes): Bihar chief minister Nitish Kumar said on Sunday that barring the first chief minister, Shri Krishna Sinha, no other state governments did anything for the development of Bihar.
Heaping praise on Shri Babu––as the first chief minister was known––he held all other previous governments responsible for the backwardness of Bihar.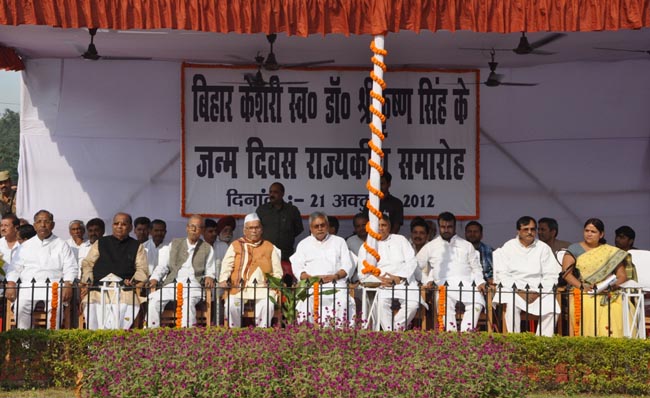 Addressing Amrit Mahotsava to mark the 125th birth anniversary of the first chief minister at Khudiram Bose Stadium in Muzaffarpur he said Shri Babu was the most successful politician of the state, who also abolished zamindari.

Nitish also said that the present NDA government was following the footstep of the Shri Babu government.

Nitish urged his opponents not to oppose issues related to the progress of Bihar.

Nitish announced that the contributions of the first chief minister would be included in the school syllabus and a documentary film would be made on the subject.

Historians would be requested to write afresh on various aspects related to the first chief minister for this purpose, he added. The CM said all institutions and organizations associated with his name would be renovated by the government.


comments powered by