| | |
| --- | --- |
| | (BiharTimes)Milind Moragoda, senior advisor to Sri Lankan President Mahinda Rajapaksa, has been appointed as an Advisor to the Nalanda University. He was invited by Prof. Amartya Sen, Chancellor of Nalanda University, to take up the position. This was reported by the Sunday Island, a weekly published from Colombo. Murugoda has confirmed the same on Twitter. |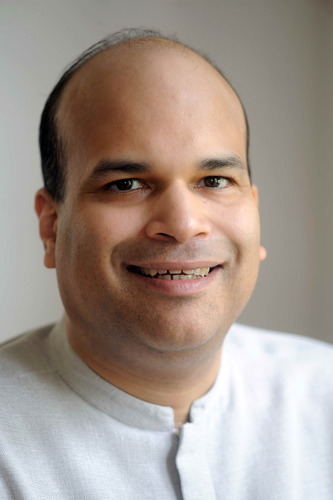 Moragoda (48) is a suave politicians, with a political career spanning 12 years. He is best recalled as the Lankan government's principal negotiator with the LTTE in Norway-brokered peace talks (2002-2004). He had been a cabinet minister in United National Party government under Prime Minister Ranil Wickremesinghe (2001-2004). It was during this tenure that he was involved in the scandalous disinvestment of the government-owned Sri Lankan Insurance Corporation (SLIC). The disinvestment was reversed by the Supreme Court of Sri Lanka in its judgment dated 4th June, 2009. But shortly after the damning judgment which indicted his role, he left his parent party that had lost power, and crossed over the UNFP coalition government of Mahinda Rajapakse. Ironically, he was made the Minister of Justice & Law Reform, in a mockery of judiciary. He did not contest the general elections of 2010. On 4th May, 2011 he was made the foreign policy advisor to President Rajapakse.
He contested in Colombo Municipal Council (CMC) elections of October 9, 2011 as Mayor hopeful. He stirred controversy when Gotabhaya Rajapaksa, Defence Secretary (a non-political post) campaigned for him. Defeated by AJM Muzammil, he became the leader of Opposition in CMC. Muzammil referred to Moragoda as a corrupt person during his election campaign. Earlier this year in April, 2012 he resigned from CMC, amidst speculations that he had got an assignment in World Bank.
Bihar Times is in possession of the Judgment of Sri Lankan Supreme Court dated 4th June, 2009.. The case relates to mala fide sale of 90 percent shares of Sri Lankan Insurance Corporation (SLIC), wholly owned by the government, to Milford Holdings (Private) Limited amounting to SL Rupees Six Billion and Fifty million in 2003.
The petition was filed by Vasudeva Nanayakkara, a former MP and leader of Opposition in Colombo Municipal Corporation. Milind Moragoda, MP, and former Minister, r/o 3/2, Allen Methiniyarama Road, Colombo-5 was one of the 38 accused parties. He was respondent no. 2. The case was argued three-judge bench of Chief Justice S.N. Silva, Justice Amaratunga and Justice Sripavan between 3rd July to 15th July, 2008.
The court observed that Milind Morgada, the Minister of Economic Reform, had appointed a steering committee of nine persons on 21.02.2002 for divestment of Sri Lankan Insurance Corporation without mandatory prior information to the Cabinet, even before the Cabinet had decided on divestment. The Steering Committee had prepared a time-table for divestment for completion of privatization by November 30, 2002.
Though Morgoda claimed in the court that Steering Committee was an advisory body without executive power, minutes of its meetings show it exercised executive powers like approval of payments from public finds to Financial Advisors. Against Morgoda claim that he had kept cabinet informed about the constitution and working of the Steering Committee, the Court discovered that Cabinet Note prepared by him did not contain even the names of members of the Committee. The court found that this committee had hijacked the function of Public Enterprise Reforms Commission (PERC).
The Steering Committee on 05.03.2002, without prior necessary approval of the Cabinet, short listed five international audit firms to provide financial advisory service and issue tender documents. Similarly, without prior approval of the Cabinet, it drew up a Technical Evaluation Committee consisting four members. The Technical Evaluation Committee decided to award the financial advisory services to Pricewaterhouse Coopers. The Tender Board to be constituted by the Cabinet, did not come about, but PERC went ahead with advertisement of the bid. The Tender Board was constituted later at the insistence of Deputy Secretary to the Treasury. Morgoda appeared to have misled the Cabinet.
While then President Mrs. Chandrika Kumaratunga did not favour the disinvestment at all, Morgoda was in favour of complete disinvestment without the government holding any share. Ultimately, government held on to 10 percent share. He felt it hampered level playing field.
The Supreme Court of Sri Lanka finally annulled the divestment transaction finding it unlawful, illegal and short of the object envisaged. The Court's observations exposed the professional integrity of Margoda. But an indicted former minister being elevated to the post of Law Minister by the President of the Republic within days of damning judgment is mockery of worst kind. Sri Lanka indeed seems to be India's matching neighbour when it comes to corruption. No wonder the same President is visiting India shortly.
It seems but befitting that Milinda Morgoda is appointed as Advisor to Nalanda University. On what he will advise – and whether for a fee or free of cost- is not specified. But Nalanda University, which itself has been functioning with brakeless arbitrariness, seems to be the most inviting place for Morgoda. Birds of same feather flock together.
comments powered by