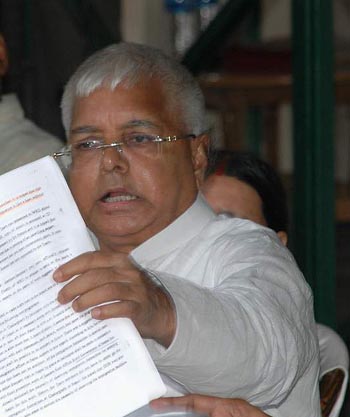 Patna, Sep 20 (IANS) Rashtriya Janata Dal chief Lalu Prasad has said there are 14 to 15 aspirants for the post of prime minister and he himself is one of them.

"I am also one of the aspirants for the PM's post along with Nitish Kumar," Lalu Prasad told the media here.
Lalu Prasad said that Bihar Chief Minister Nitish Kumar was expressing his desire to be the prime minister to be in the news.