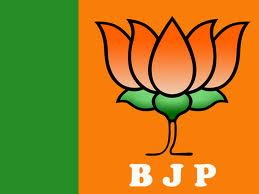 Patna,(BiharTimes): Even as Janata Dal (United)'s national executive is to meet in New Delhi on April 13-14 to decide, among other things, the future course of action and its relationship with the National Democratic Alliance, its biggest constituent, Bharatiya Janata Party (BJP), is now gradually tightening the noose around the neck of alliance partner in Bihar.
The Janata Dal (United) has landed itself in a very messy situation and has been left with no option but to continue its alliance with BJP even if Narendra Modi is projected as the prime ministerial candidate.
With Gujarat chief minister firing yet another salvo of 'developmental model' from Kolkata the rank and file of Janata Dal (United) are caught in a bind. There is now clear indication that the BJP is on offensive and its leaders are repeatedly talking of making preparation for all the 40 Lok Sabha seats.
The way the deputy chief minister Sushil Kumar Modi has changed his stand towards the Gujarat CM it has come as a surprise to Janata Dal (United). May be misplaced, there is confidence in a sizeable section of the BJP that with Narendra Modi as prime ministerial candidate there is absolutely no need to be 'blackmailed' by Janata Dal (United). As UP and Bihar are very crucial for BJP in Lok Sabha election, grapevine is doing the rounds that the party may even put up Narendra Modi as a candidate from a parliamentary constituency of any of these two states.
Party insiders are of the view that in Bihar, Patna Saheb is among one of the seats which can be selected for this purpose. If this strategy really works the Janata Dal (United) would be left with little option––either to go with the saffron party with Modi as the leader or leave the NDA. Top party sources while talking to BiharTimes conceded that Janata Dal (United) is in no position to break its alliance with the BJP.
But JD(U) has its own strategy. It wants to keep Congress in good humour so that the latter may not join hands with RJD-LJP alliance.
The JD(U) leaders are aware of both the strength and weakness of his own leader, Nitish Kumar.
While Lalu Prasad Yadav took the help of Congress for the first time after the result of 2000 Assembly election, when he grew weak, Nitish's story is quite different. He was hardly a force in 1996 when he joined hands with the BJP. It was BJP, which helped him become Union minister and then chief minister of Bihar in 2005. It is other thing that Nitish started consolidating his position, especially after 2009 Lok Sabha and 2010 Assembly elections.
Political observers are of the view that the BJP may not declare anyone as prime ministerial candidate before 2014 election and keep everyone guessing. But there is a tacit understanding that none else but Narendra Modi is the candidate.
Any such announcement of Modi may polarize the vote in favour of Congress and may antagonize allies like Nitish Kumar.
Sources said that the beleaguered JD(U)'s executive may urge BJP to declare Lal Krishna Advani as PM candidate of NDA to save face of Nitish Kumar, who has gone too far ahead in opposing Narendra Modi.