Patna,(BiharTimes): A friend in need is a friend indeed, goes the saying.

Whatever be the relationship between the ruling Janata Dal (United) and Bharatiya Janata Party today till a couple of years back many saffron party leaders used to generously donate money to the coffer of the former.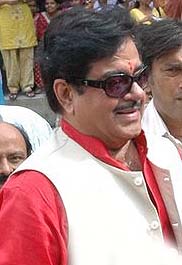 This is something very unusual as perhaps never in the country's history one alliance partner financially helped the other. Running government with the help of another party is not something new in the coalition era but how can one explain that a leader as senior as Shatrughan Sinha donating Rs 51,000 to the coffer of Janata Dal (United).

He donated the amount through cheque number 676394, dated.01.10.2011 (date of receipt 03.10.2011), SBI, Sansad Bhawan, New Delhi.

The Janata Dal (United) had last year asked the leaders to declare the asset and donation made to the party.

According to the document in possession of BiharTimes Bihari Babu is not alone. There are several BJP leaders who did so.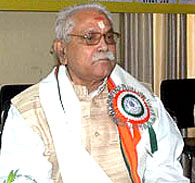 Take the example of former state BJP chief Tarakant Jha, who is also the former chairman of the Bihar Legislative Council. Jha is arguably the oldest living BJP member in the state as he has been member of erstwhile Bharatiya Jan Sangh since its foundation in early 1950s.

Tarakant Jha, who lives in East Boring Canal Road in Patna donated Rs 84,000 through cheque number 935099, dated 19.09.2011, (date of receipt 20.09.2011), SBI Bihar Vidhan Mandal, Patna.

Another case is of former MLC, Ram Kishore Singh. He donated Rs 85,000.00 through cheque number 039638, dated20.10.2011 (date of receipt 21.10.2011), SBI, Bihar Vidhan Mandal Patna.

However, Ram Kishore's love for Janata Dal (United) is more than that. After the split in June 16 last he crossed over to the Janata Dal (United) and is now quite busy accusing the leaders of his former party, especially the party's prime ministerial candidate, Narendra Modi.

Then there is case of Veena Devi, who donated Rs 90,000.00 through cheque number 876268, (dated 29.02.12, SBI Bihar Vidhan Mandal, Patna.

Another BJP leader Usha Vidhyarthi donated Rs 51,000 through cheque number 553980, dated.29.09.2011.(date of receipt 01.10.2011) SBI Bihar Vidhan Mandal, Patna.

Another party leader Rana Gangeshwar Singh donated Rs 25,000.00 cash on19.09.2011.

The above figures raise a very pertinent question: as to what prompted BJP leaders to financially help JD(U) as late as 2011 even when chief minister Nitish Kumar started humiliating the saffron party's prime ministerial candidate, Narendra Modi, from June 12, 2010. On that day he cancelled the dinner hosted for the BJP bigwigs in Patna.

It seems that some BJP leaders were still hoping that Nitish would change his stand while some others were doing so out of personal relationship with the JD(U) leaders or the chief minister.

Anyway the document confirmed that the BJP did everything––from providing the help of cadres to giving donation––to JD (U). After all the saffron party wanted Nitish, a backward leader, to grow in stature and neutralize Lalu Prasad Yadav.

Political observers are of the view that it was purely because of the BJP that JD(U) became a ruling party in Bihar within a few years, when the fact is that in 1995 Assembly election it won just seven out of 324 seats in the then undivided Bihar––almost all from Nalanda district.

If the BJP leaders are feeling betrayed and cheated today they have perhaps some reason for it.