| | |
| --- | --- |
| | Patna,(BiharTimes): Questioning the very construction of Hotel Buddha Heritage, Bihar's Social Welfare Minister, Parween Amanullah, asked as to how was the map passed when there is no such provision for any commercial activity in the residential area as per the Patliputra Cooperative Housing Society rules. |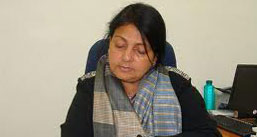 On Friday morning she visited the spot and directly charged her own party MLA, Anant Singh, with creating public nuisance, instead of vacating the land.
She said that the 48 hours ultimatum given by her ends at 6:00 PM on Friday and if the encroached land is not vacated she would lodge an FIR and get it forcibly vacated.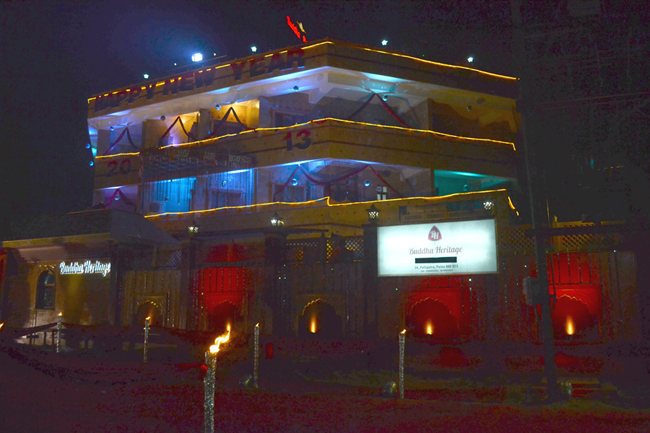 The hotel is in the name of Neelam Singh, wife of Anant Singh, the controversial Mokama MLA said to be quite close to the chief minister, Nitish Kumar.
However, the hotel manager assured that the land would be vacated by the evening.
Meanwhile, Anant Singh on Thursday said that he had not encroached on any land and that he had been developing the park. He told the media that the debris would soon be removed and that funds have been sought from Rajya Sabha MP, Shivanand Tiwari and local JD(U) MLA, Poonam Devi for developing the park.
He claimed that he had so far not received any notice from the Society and that he failed to understand why there is so much fuss when he had not encroached on any land.
On the other hand the secretary of Pataliputra Co-operative Housing Society A K Sinha said he had forwarded Parween's complaint letter to the Mokama MLA and was awaiting his reply.
The district administration has so far not intervened into the matter. The district magistrate N Saravana Kumar said the matter is at the Society level and it has not yet reached him formally. He, however, said he would look into the issue and take legal action if the issue reaches his office.
Local residents say that each cottah of land cost at least Rs 70 lakh and that Anant's hotel is built in an area of 15 cottahs.
Media reports said that the hotel has been constructed at the cost of Rs eight crore. Closed-circuit television cameras have been installed atop the hotel to monitor all movement in front of it.