Patna,(BiharTimes): Prices of apartments in Patna is coming down, especially in the downtown areas.
However, the fall is not sharp and the prices in the suburbs like Phulwarisharif, Kankarbagh and Bailey Road (New) continue to remain more or less intact. Thus the decline in prices have not set off alarm bell.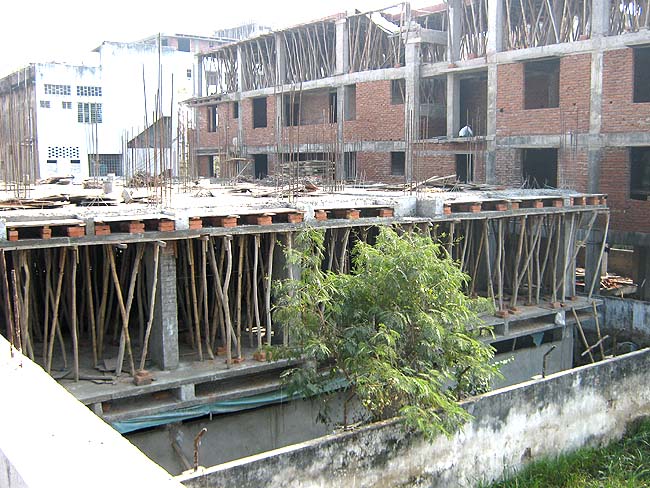 The data in the National Housing Bank confirm this slow and steady decline in prices.
The overall city index for Patna, with a base index of 100 in 2007 has jumped to touch a high of 146 in June 2011. It is now gradually coming down. It is hovering around 138 for the third quarter of the calendar year 2012.
The state capital has been divided into five zones amd the fall is not similar in all of them.
For example, the index for Zone-2 which comprises Anand Puri, Punaichak and Patelnagar has crashed to 118 after touching a high of 160 in June 2011.
In Zone-5, which consist of East and West Boring Road and R K Bhattacharya Road it has come down to 133 from a high of 170.
The index for Zone-3 comprising Patliputra Colony, Kidwai Puri, Krishna Nagar, Gandhi Nagar, Buddha Colony etc has come down to 136 from 146 during the same period.
However, the fall in prices is marginal in Phulwarisharif, Bailey Road (New), Kankarbagh and Gola Road. It came down to 170 after touching 173 in June 2012.
Though builders are still getting inquiries these are not converting into sales the way it used to be some six months ago.
In the earlier year of the Nitish Raj the prices shot up because after the change in government the people felt that Patna as well as the Bihar would change in a big way. There was some promising beginning too, but soon it was back to square one. Patna could not become Paris as was claimed by a senior minister in the state cabinet. True some fly-overs came up, but the initiation for most of them has come from the railways and not the state government as it wants to get rid of railway crossings all over the country.
Besides, after 2010 election the law and order situation turned from bad to worse.
Not only that Patna lacks the amenities which one get in the National Capital Region of Delhi. So the investors now started thinking that it is futile to pump big amount of money in buying apartments in Patna, when they can get at the similar or even less price there.
The land mafia played a key role in the artificial increase in prices of flats and land. Now the bubble has started bursting.