| | |
| --- | --- |
| | Patna,(BiharTimes): After criticizing the deputy chief minister, Sushil Kumar Modi, for hijacking the Bihar unit of the BJP and making it a pocket organization the former state unit chief Dr C P Thakur came down heavily on his successor Mangal Pandey for constituting a 174-member working committee in a "unilateral" manner without consulting core committee members. |
Talking to reporters in Patna on Tuesday Dr Thakur said he would urge BJP national president Rajnath Singh to review the selection. He claimed that no consultation with senior leaders, including, he himself, had been made and the core committee was bypassed by the incumbent president in the process for selection of the members of the state working committee.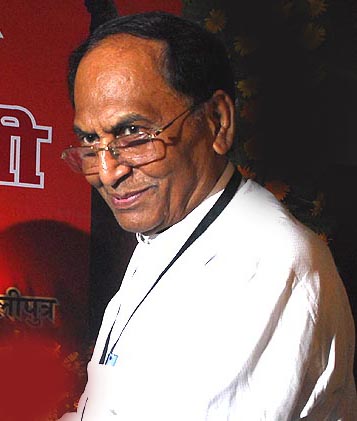 As reported Pandey had on Monday night announced his new team. Chandra Mohan Rai, senior state party leader and minister in Nitish Kumar government, is also reportedly unhappy over selection of the new team.
Dr Thakur said unilateral selection of the state working members and announcement of it has been done in gross violation of the laid down practice by the party leadership under which such matters are required to be deliberated by senior party leaders and merits or demerits of all members discussed thoroughly before selection of the names.
The Rajya Sabha MP also said not only was the procedure ignored by Pandey, but the core committee comprising senior functionaries and ministers in the NDA government like the health minister Ashwani Chaube, road construction minister Nand Kishore Yadav and former president Radha Mohhan Singh were also bypassed in the selection of the state working committee, he claimed.
Dr Thakur alleged that those who raised the name of Gujarat chief minister Narendra Modi for the post of Prime Minister are being sidelined in the party.