| | |
| --- | --- |
| | Patna,(BiharTimes): Rashtriya Janata Dal chief, Lalu Prasad Yadav, said that the report of the fact-finding team of the Press Council of India had confirmed that media was being throttle in Nitish Kumar's Bihar. |
The report has made it clear as to how the media is being purchased and the news are being censored. Those at the helm of affairs in the state should be ashamed of what they are doing in Bihar in the name of so-called development.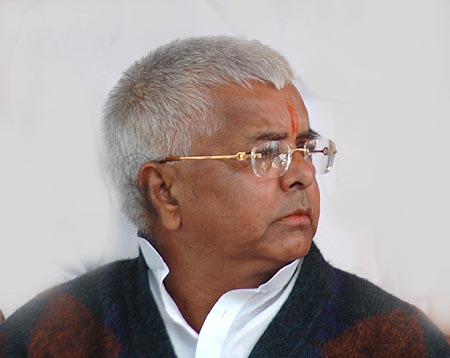 Lalu said the report is quite explosive and highlights how the media people, especially those related to print media, are being harassed and terrorized.
On the other hand Animal Husbandry and Fisheries Minister Giriraj Singh denied that there was any Press censorship in Bihar. He further said that Katju Saheb abnormal baat bolte rahte hain (use to make abnormal utterances). The chairman of the Press Council of India, Markandey Katju, it needs to be recalled, is the retired Supreme Court Judge.
Meanwhile, Arun Kumar, one of the members of the fact-finding team, and senior reporter of the Times of India, reiterated that the mediahouses are being pressurized in the name of advertisement to publish positive news about Bihar.