Patna,(BiharTimes): The Bihar Government had to once again postpone the sale of its seven closed sugar mills. This is being attributed to the lack of investors.
Officials said that the state government may now reinitiate the process from second half of the next financial year.
It needs to be recalled that the state government began leasing its closed mills to private companies in 2008. So far the government has been able to lease out eight of its 15 closed sugar mills to different companies.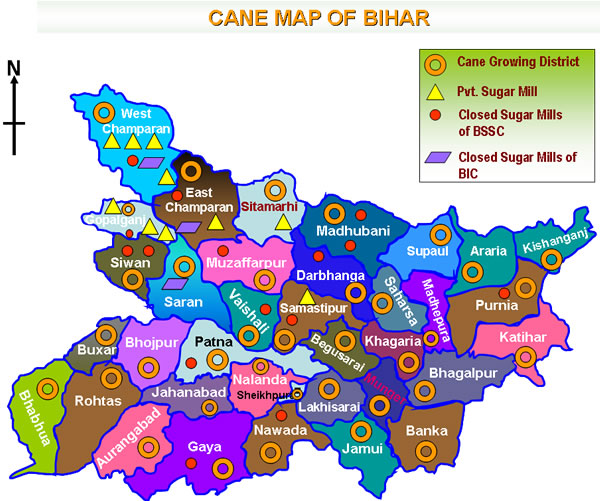 The state government started the process for leasing out the remaining mills in May, 2012. SBI Caps was appointed as financial consultant to facilitate the process. However, no investor came forward for these mills and the state government decided to postpone the process till February this year.
However, it has now decided to again postpone the process.
According to the Principal Secretary of the Sugarcane Development Department, Sudhir Kumar, the SBI Caps advised against going ahead on the process. "They told us that the prevailing economic conditions are not favorable for bidding. If we go ahead with it, we will not receive as good response as we expect. Therefore, we have decided to postpone the process. We may reinitiate the process in next financial year," he was quoted as saying.
However, if the sources are to be believed, the lack of investors also played a big role in this delay. One of the officials associated with the process said "Investors are interested in buying these mills. The bigger mills have already been taken. The remaining mills have very small land holdings, which does not suit their needs. We have tried to lease them out in earlier phases too, but nobody came."