| | |
| --- | --- |
| | Patna,(BiharTimes): After BJP leader Arun Jaitley targeted Markandey Katju for criticizing Gujarat chief minister Narendra Modi the beleaguered Janata Dal (United) on Monday got an opportunity to settle score with the Press Council of India Chairman. |
Reacting for the first time after the report of Fact-Finding Team on Press censorship in Bihar saw the light of the day the Janata Dal (United) said Katju should stop acting as a Congress agent.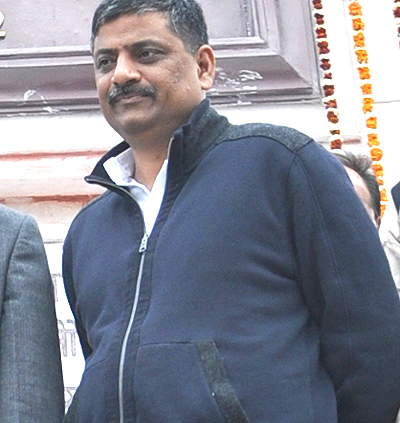 Party leader Sanjay Jha, who is considered personally close to the chief minister, Nitish Kumar, said Katju should uphold the decency of a high constitutional post like that of PCI Chairman and stop behaving like a Congress agent.
Jha was till recently a BJP MLC, but crossed over to the Janata Dal (United).
Sanjay Jha termed the PCI report as "motivated", and said since development works were going on a large scale in Bihar, media is publishing "growth stories and not finding much negative news."
He said if Katju was not convinced of transformation in Bihar under NDA rule, he should go and have dialogue with Nobel Laureates like the Dalai Lama, Amartya Sen and Joseph Stiglitz who have appreciated the turnaround in the state.
Jha's statement came after days of silence. However, it came as a big shock for many senior journalists as the issue is not the transformation of Bihar, but Press censorship. A senior journalist, who wished not to be quoted, said: "As trains were running on time and people reaching office on time, the Press censorship and throttling of democracy during Emergency should be justified. What an absurd way to defend media censorship?" he asked.
Another senior journalist who attended Joseph Stiglitz's lecture in Patna was appalled by Jha's statement as "the Nobel Prize winning economist did not give any speech on Bihar. His talk centered on the role of governments in the development, especially in the United States and other countries. Bihar just came as a passing reference. How come Jha is saying that Stiglitz talked about turn around in Bihar," he asked.