Patna, Feb 21 (IANS) Bihar's opposition leader Abdul Bari Siddiqui has given up his security personnel and urged the government to deploy them to maintain law and order.

Siddiqui, who enjoys the rank of cabinet minister, said the security personnel assigned to him should "be deployed to protect the common man".
The Rashtriya Janata Dal (RJD) leader told IANS that he had conveyed his decision to Chief Minister Nitish Kumar.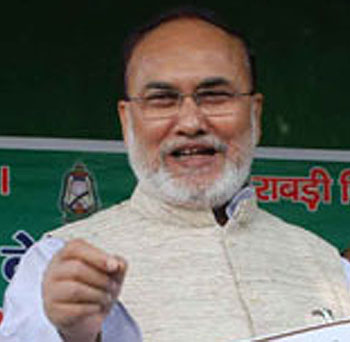 "I strongly feel that the security cover of VVIPs and VIPs should be reduced or curtailed because there is inadequate security personnel in the state," said Siddiqui, who heads the opposition in the assembly.

Siddqui's action was emulated by RJD chief whip Samrat Choudhary. "Other leaders of our party will do the same," he said.

In 2011, as many as 3,030 people in Bihar were provided police security, followed by Punjab (1,798) and West Bengal (1,698).