Patna,(BiharTimes): In an attempt to grant Special Category status to Bihar the State Chief Minister Nitish Kumar has declared a rally on March 17, 2013 at Ramlila Maidan in New Delhi. To unite people on this cause, the Janta Dal United (JD U) has taken first-of-its-kind political initiatives of using social media platforms.

The campaign called Bihar Ka Haq on Facebook has drawn world-wide attention and is gaining momentum. Bihar Ka Haq also has accounts on Twitter and YouTube besides an online petition.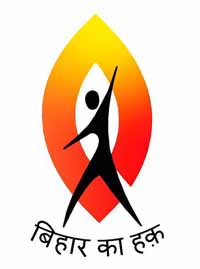 "Today the social media has become extremely critical and we at JD U understand the significance of using this medium for widening our appeal," said party leader Sanjay Jha, who designed the programme. He added, "We are happy to see the warm response and going ahead we shall build the momentum to mobilize support of people across the globe using this medium."
Bihar Ka Haq is a social media platform created with an attempt to unite all those who want progress and prosperity in Bihar and to build an opportunity for the people to interact and communicate directly with policy makers. The Facebook page can be accessed by www.facebook.com/specialbihar while on Twitter the campaign is titled www.twitter.com/BiharKaHaq. The YouTube page can be accessed by just typing Bihar Ka Haq on YouTube.
Ever since Bihar Chief Minister Nitish Kumar presumed office in 2005, he has constantly asked the Union Government of India to grant special status to Bihar given its history of neglect and poor socio-economic indicators. According to a 2005 Report of an Inter Ministry Task Group (IMTG) constituted by Planning Commission as many as 36 out of 38 districts in Bihar were backward.