Patna, Jan 3 (IANS) Tibetan spiritual leader the Dalai Lama arrived here Thursday to take part in a three-day Buddhist convention. Bihar Chief Minister Nitish Kumar welcomed him.

According to Patna Divisional Commissioner E.L.S.N. Prasad, the Dalai Lama will inaugurate a 12 feet high blackstone statue of Lord Buddha, weighing nine tonne, Jan 4.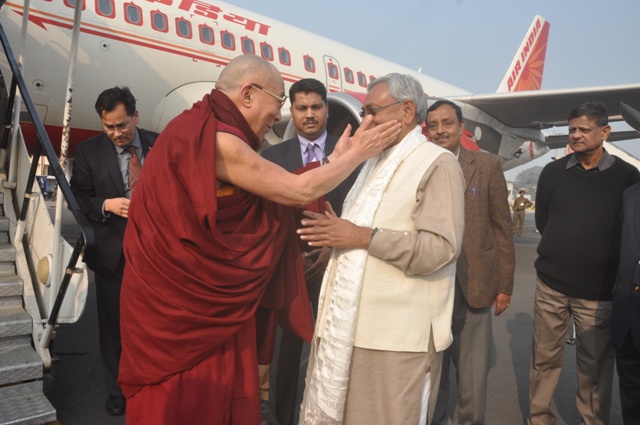 Hundreds of delegates from 20 countries are expected to attend the meet, Prasad said. Many participants will come from Thailand, Sri Lanka, China, Myanmar and Japan.

The Dalai Lama inaugurated the 22-acre Buddha Smriti Park in the heart of Patna in 2010.

The Dalai Lama has lived in India in self-imposed exile since 1959 when he fled his homeland after Chinese Communist troops took over Tibet.