Patna, Jan 17 (IANS) Hundreds of students in Bihar's seven engineering colleges are angry over being forced to appear for their examinations without completing their courses - thanks to lack of teachers.

The government-owned colleges have just 75 teachers against the sanctioned strength of over 500, an education department official said.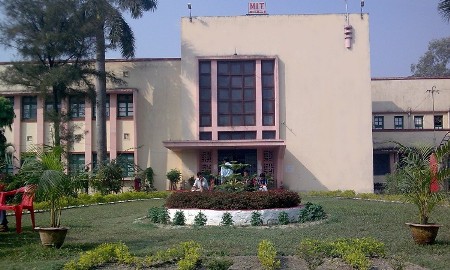 "Most engineering colleges don't have enough teachers. It is affecting the students, who have been protesting time and again," an engineering college official in Gaya district said.

If a school cannot run without teachers, how can an engineering college function with less than one-fourth of the required number of teachers, he wondered. "Most of the engineering colleges in Bihar have ad hoc teachers," he added.

The engineering colleges say they are relying on guest faculty.

"We are regretting our decision to study in our state, given the acute shortage of teachers that affect laboratory and workshop activities and proper courses," Mohit Kumar Singh, an engineering student, told IANS.

Sanjay Singh, father of another engineering student in Bhagalpur, said students are sitting for exams without attending laboratories or workshops.

According to an official of the state education department, except for engineering colleges in Muzaffarpur and Bhagalpur, five colleges in Gaya, Darbhanga, Motihari, Nalanda and Saran have fewer than 10 teachers.

"There are 32 teachers in the Muzaffarpur Engineering College and 15 in the Bhagalpur Engineering College," the official said.

Three years ago, it was discovered that faculty meant for polytechnics was taking classes in the five new engineering colleges that were opened six years ago.

Over 200,000 students from Bihar study in engineering colleges outside the state.