Patna,(BiharTimes): Newly elected Bihar BJP chief Mangal Pandey, refused to make any comment on whether the Gujarat chief minister Narendra Modi would be invited for the April 15 Hunkar Rally in Patna or not.

Addressing the media for the first time on Saturday the new state BJP chief skirted the question by saying that the programmes of the BJP are decided at the central level.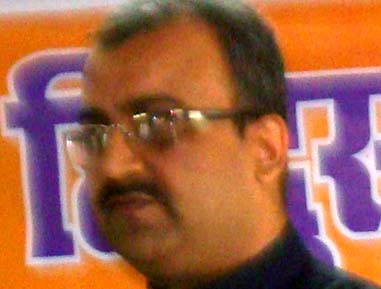 Interestingly, his predecessor Dr C P Thakur, had last October said that Narendra Modi would take part in the rally.

He avoided answer regarding slogans raised in favour of Narendra Modi.

Pandey said the big challenge before him is to win all 40 Lok Sabha seats in the 2014 polls for NDA. He said he would energise workers and leaders for achieving this.