Patna, Jan 26 (IANS) Ignoring a dense fog and icy winds, hundreds of thousands across Bihar celebrated India's 64th Republic Day Saturday.

Governor Devanand Kunwar hoisted the tricolour at an impressive march past at the historic Gandhi Maidan here.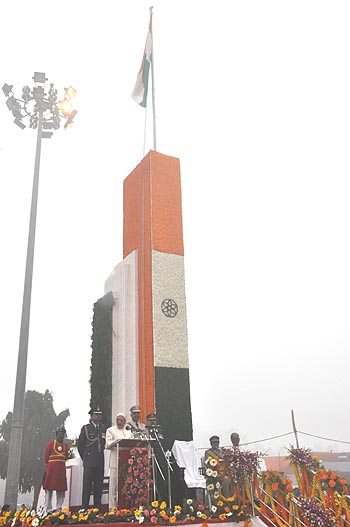 The governor lauded the state government for high growth rate, initiating several steps to develop Bihar and for combating corruption and crime.

Chief Minister Nitish Kumar hoisted the tricolour at his official residence here.

Celebrations took place at various district headquarters, with thousands participating in every venue, official sources said.

Maoists put up black flags in Gaya, Aurangabad and Banka, police sources said.