Patna, Jan 30 (IANS) Activist Anna Hazare Wednesday announced that he would form a 'Jantantra Morcha' to fight for and assert people's rights.

"We have decided to form a country-wide organisation, Jantantra Morcha," Hazare said at a rally at the Gandhi Maidan here after delivering an oath to hundreds of people.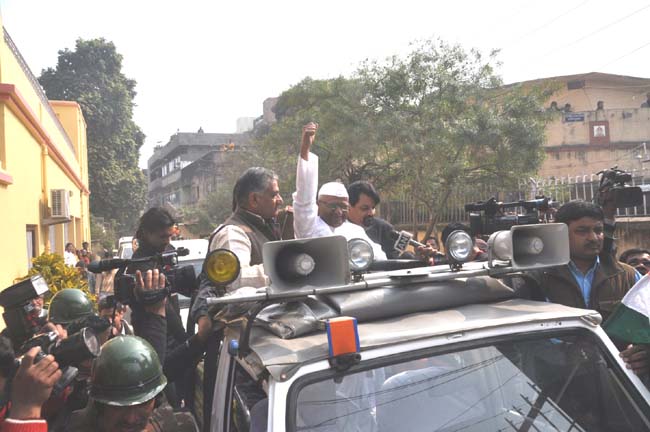 Hazare, who arrived here Tuesday, said the Morcha would work for people's causes, including eradicating corruption.

"We will not participate in elections. We will only work to awaken people and organise them to fight for their rights and for justice," he said.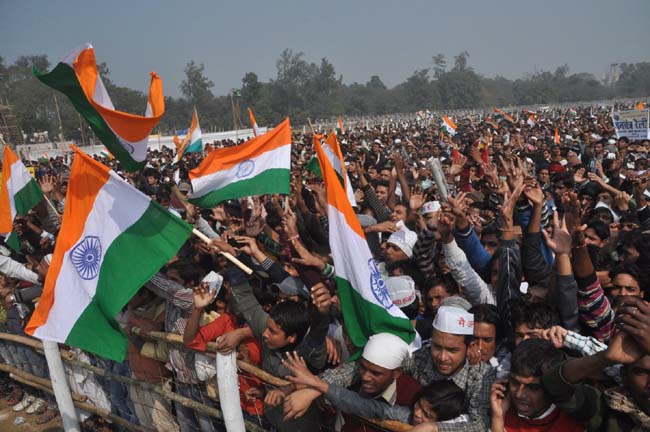 He said the morcha would fight, among other things, for some key changes: For 'jan lokpal', the right to reject a poll candidate, the right to recall a candidate who fails those who have elected him, strengthening the Right to Information Act, electoral reform and decentralisation of power.

"If jan lokpal, as we proposed, came into existence, at least 15 ministers of the central government would be sent to jail for corruption," Hazare said.

Hazare vowed to build a new India free from corruption, with the support of people, particularly youths, who constitute a majority of the population.

He reiterated that he would visit people across the country in coming months to awaken the conscience of people.

Bihar Chief Minister Nitish Kumar Wednesday expressed his support for Hazare and said he favoured a 'jan andolan' (people's movement) to strengthen democracy in India.

"Anna Hazare is doing good work," the chief minister told media persons here.