Patna, March 8: The Bihar government Friday announced that it proposed to form one million women's self-help groups (SHGs) in the next five years.

Chief Minister Nitish Kumar told the state assembly on International Women's Day that the SHGs would help women become economically stronger and independent.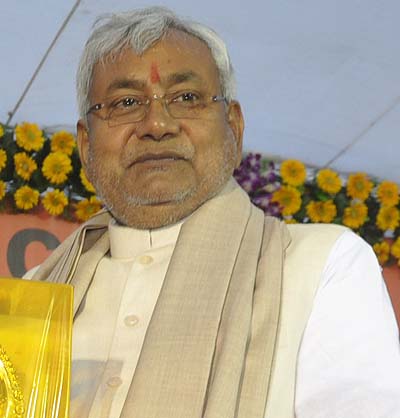 "By spreading SHGs, the government plans to ensure fast empowerment of women," he said.

Upbeat over the move, speaker Uday Narayan Chaudhary said the house had taken a collective resolution for women's empowerment.

The Bihar government was the first in the country to provide 50 percent reservation to women in civic bodies, including gram panchayats, and recruitment of over primary school teachers.

Last year, the government declared to increase the number of SHGs to 10 lakh to benefit over 1.2 crore women in the next five years under the central government's flagship National Rural Livelihood Mission (NRLM).

Bihar's Rural Development Minister Nitish Mishra said 1.26 crore families were living below the poverty line, which was 55 percent of the state's population.
(IANS)