Patna,(BiharTimes): A day after Devanand Konwar was shifted to Tripura, Deputy Chief Minister Sushil Kumar Modi on Sunday urged the Centre to order an investigation into allegations that the outgoing Governor has taken money for appointments of Vice Chancellors and pro-VCs.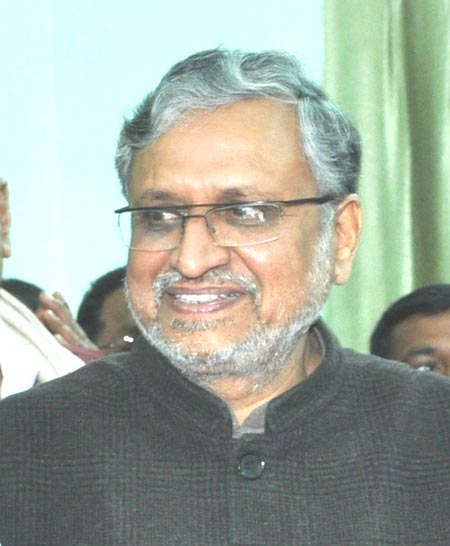 Recalling how a Congress MLC had levelled allegations against Konwar taking money in appointment of VCs and pro-VCs Modi said the Centre should get the matter probed.
It needs to be recalled that Congress MLC Jyoti had disrupted Governor's address to joint session of Bihar Legislature on February 18 last. She alleged that Konwar had "taken Rs 3 crore in appointment of VC and Rs one crore for pro VCs."
The Chancellor-cum-Governor had then snubbed her for causing disruption in the House.
Konwar as Chancellor of Universities of Bihar had recently reappointed eight VCs and two pro VCs. This was so in spite of the fact that the Patna High Court had quashed appointment of six out of these eight VCs on the ground that state government was not properly consulted.
Though Chief Minister Nitish Kumar and Education Minister Prashant Kumar Shahi publicly criticized the Raj Bhawan Konwar had, a few weeks back, reappointed these six VCs including, that of Patna University Sambhu Nath Singh.