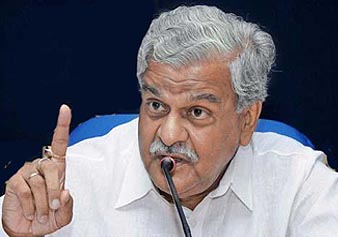 Patna,(BiharTimes): The Union Coal Minister, Sriprakash Jaiswal, on Friday once again assured coal linkage to the Barauni thermal power project in Bihar.
Jaiswal, who was in Patna on Friday to inaugurate a hotel owned by Bhojpuri film-maker, Manoj Tiwary, said notification would soon be issued in this regard.

Bihar has been seeking coal linkage for two new power units of 250 MW each at Barauni.
The Barauni thermal power project would get coal supply from Orma coal block of Jharkhand.
The Union Coal Minister also said the Centre would sympathetically consider the State Government's request for coal linkages for other power projects.