Patna, March 19 :The railways have become a soft target in Bihar. Almost every protest seems to be affecting railway property resulting in huge losses to the nation. In the process, as many as 2,374 train services were affected in the last six months, officials say.

Be it a political or student protest, the railways are bearing the brunt, incurring huge losses.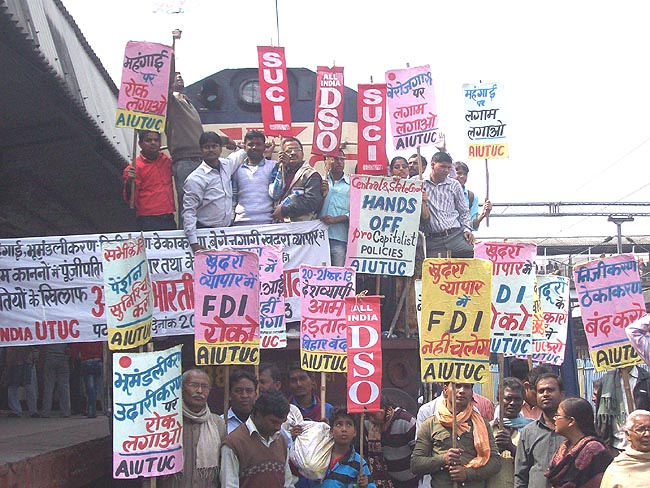 Trains are frequently cancelled after being stalled and attacked. Even railway employees are not spared.

"A total of 2,374 trains were affected in the last six months due to agitation and protests," chief public relation officer Amitabh Prabhakar of East Central Railway (ECR) told IANS.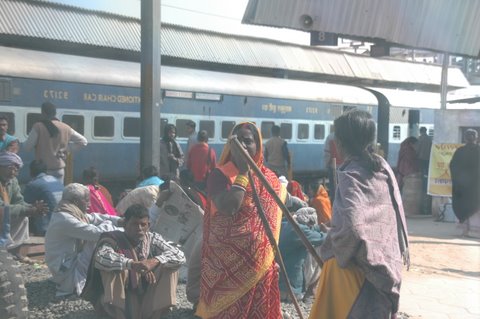 The "matter is of serious concern", he said. An ECR internal report assessed the losses in terms of money and property from September 2012 to February 2013.

The protestors targeted 349 trains in September, 425 in October, 360 in November, 452 in December, 348 in January and 440 in February.

An official despaired: "We fail to understand why people leading agitations allow their supporters to attack trains?"

Railway officials moaned that while activists forcibly stopped trains, security personnel often were mute spectators.

"It is common in Bihar for students to paralyse train services though trains have nothing to do with their problems," an official, who did want to be named, told IANS.

Even women's groups have not spared the railways.