Patna, March 19 : Bihar Chief Minister Nitish Kumar Tuesday said the DMK's pullout from the UPA government will not lead to early elections.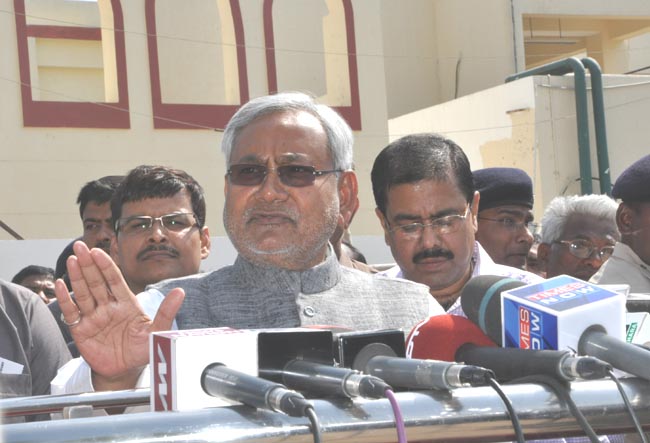 "The Lok Sabha polls will be held on schedule because the Congress-led UPA is an expert in 'jugaad' (managing) the government," Nitish Kumar told the media here.

He said this after arriving from New Delhi where he held a rally of his Janata Dal-United.

Nitish Kumar said it was wrong to think that that UPA government would not last its full term.

He said other parties supporting the UPA from inside and outside would continue their support.

"I was in Delhi to fight for the rights of Bihar. There is no politics in it," he added.