Patna, March 22 : Chief Minister Nitish Kumar Friday inaugurated the three-day Bihar Divas celebrations at a ceremony attended by hundreds of people at the historical Gandhi Maidan here.

"Millions of people across Bihar and elsewhere are in a festive mood to celebrate the Bihar Diwas, which marks a new beginning for all of us," he said in his inaugural speech.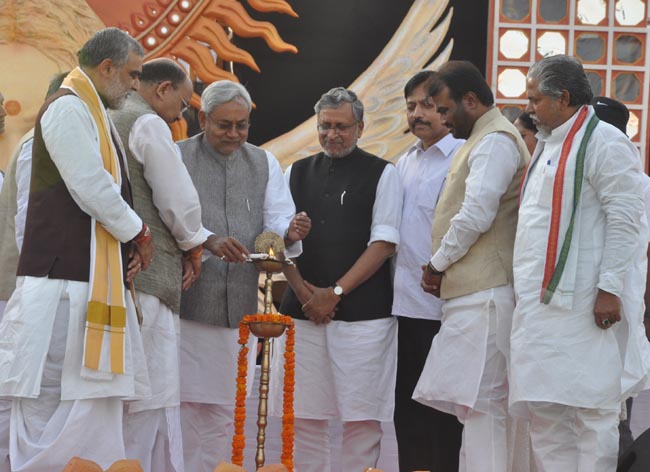 "Bihar is developing at a high growth rate and attracting worldwide attention," he added.

Nitish Kumar said that being a Bihari was a matter of pride. "It is now an identity that can be asserted by people."

A brainchild of Nitish Kumar, the Bihar Diwas was first celebrated in 2010.

The state government has declared a public holiday to mark the day. According to government officials, cultural and sports programmes would be held at Gandhi Maidan, Shri Krishna Memorial Hall and Rabindra Bhawan in the state capital Patna.

Popular singers like Sonu Nigam (March 22), Alka Yagnik (March 23), Shikha Khare and Daler Mehndi (March 24) will perform during the three-day celebrations.

The Bihar Diwas is celebrated to commemorate the state's separation from Bengal on March 22, 1912.
(IANS)