Patna,(BiharTimes): Noted lyricist and poet Gulzar on Saturday lauded the idea of bringing diverse languages and dialects of India on one stage and at the same time not ignoring the English language.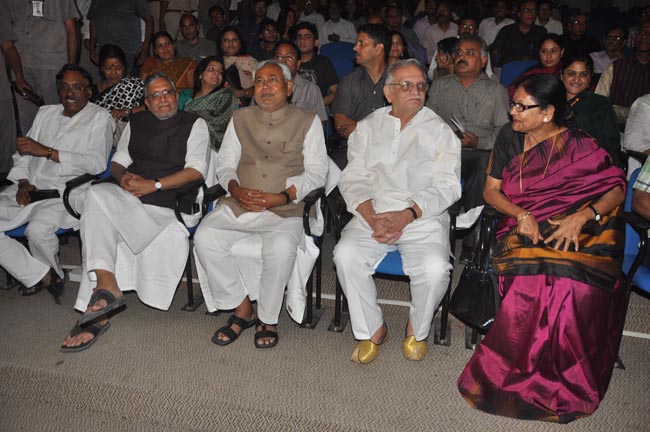 Sharing the stage with Pavan K Verma, cultural adviser to Bihar chief minister, during the session "Between the Words: Yudhishthir and Draupadi" at Patna Literature Festival (PLF) he said he had read as a child the masterpieces of Milton and Shakespeare, but was perturbed by the fact why poets like Kalidas were not given space in the school syllabus.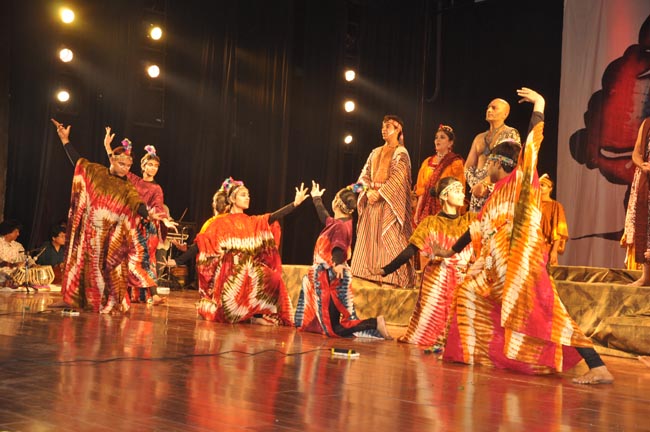 Reading a few passages from Verma's poem
"Yudhishthir and Draupadi" he highlighted the significance of the conversation between Draupadi and Yudhishthir.
Later in the day Gulzar's play Paansa was staged at Premchand Rangshala. The play, earlier titled Yudhishthir and Draupadi, is based on a long poem by Pavan K Varma that was in English and was translated by Gulzar in Hindi. It explores the relationship between the eldest Pandav and Draupadi.
In the session "Hindi Cinema ka Lok Mijaaz: Cinema Aaj Kal" film director and scriptwriter Chandra Prakash Dwivedi of award-winning film Pinjar; I Am Kalam and Pan Singh Tomar, and scriptwriter Sanjay Chauhan and Jolly LLB, director Subhash Kapoor discussed the long course cinema has taken and the difference between Bollywood and Hollywood films.
Speaking on how different this festival is US-based historian Gyan Prakash said at Jaipur Literature Festival, there were separate sessions for writers and poets of English and Hindi, but here there is a kind of inclusiveness where writers of different languages and dialects participate at one point and one place.