29/03/2013
Norms for hiring teachers relaxed in 13 states
New Delhi, March 28 (IANS);The central government Thursday gave its green signal to 13 states that had sought permission to relax the minimum qualification criteria for appointment of teachers under the Sarv Shiksha Abhiyan.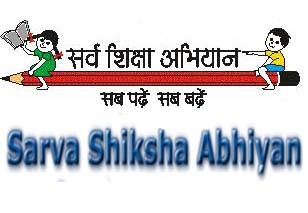 The states are Assam, Manipur, Meghalaya, Nagaland, Tripura, Bihar, Chhattisgarh, Himachal Pradesh, Madhya Pradesh, Odisha, Uttarakhand, Uttar Pradesh and West Bengal.

According to a statement from the Human Resource Development Ministry, the relaxation was sought due to non-availability of teachers possessing the minimum qualifications as laid down by the National Council for Teacher Education under the Right of Children to Free and Compulsory Education Act, 2009.

The government has also sanctioned over Rs.6,300 crore to strengthen teacher education in the 12th Plan, the ministry said.

"The main components of the revised scheme are the setting up of new District Institutes of Education and Training (DIETs), Colleges of Teacher Education (CTEs) and Institutes of Advance Study in Education (IASEs), as well as strengthening of existing DIETs, CTEs and IASEs," an official from the HRD ministry said.

"The scheme also envisages establishment of Block Institutes of Teacher Education (BITEs) in 196 identified Scheduled Caste, Scheduled Tribe and minority districts as elementary pre-service teacher education institutes," the official said.

In addition, National Council For Teacher Education (NCTE) has given permission to states for training of the over five lakh in-service untrained teachers through distance mode.

"The central government has requested the states and the union territories to expedite recruitment of teachers as well as carry out redeployment of existing teachers to ensure all schools have pupil-teacher ratios as laid down under the Right to Education Act," the official said.

According to ministry figures, under the Sarva Shiksha Abhiyan, 19.82 lakh teachers have been sanctioned to states and union territories against which 12.86 lakh teachers have been recruited till December 2012.