Patna,(BiharTimes): Originally hailing from Okari village under Jehanabad district Samprada Singh is the lone Bihari to figure in the Forbes list of top 100 richest Indians.
He occupies 48th position while Anand Mahindra 78th ,liquor baron Vijay Mallya is ranked 84th and Hindustan Times' Shobhana Bharatiya is placed 98th.
His $1.35 billion pharma empire (as of October 2013), Alkem Laboratories, is spread all over the country.
Eighty-seven year old Samprada is a self-made man, who started his career with a medicine shop near PMCH in Patna before venturing out on own distributing pharmaceuticals.

He then got into manufacturing in Mumbai with a friend. Later he parted ways to set up Alkem Laboratories Ltd in 1973. Today it is one of the nation's top 10 generic firms.

Its well-known brands are Clavam and Taxim, both antibiotics. He wants to more than double Alkem's revenues by 2016. The plan is to expand into overseas markets. His younger cousin, Basudeo Narain Singh, who is the managing director of the firm, shares the fortune, helps him run company. Alkem's offices are decorated with photos of Singh with the quote "Yet miles to go. Yet a lot to be done."
Singh is a Commerce graduate from Patna University (1950). He had participated in the Quit India Movement at the very young age.

Alkem had also launched the sugar free toffee, rasgollas, biscuit, tilkut and other products and has thus diversified the business.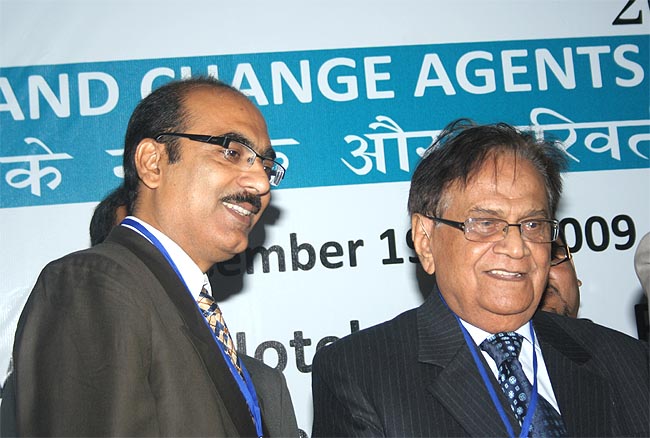 During the BiharTimesConclave 2009 Singh highlighting the role played by the BiharTimes in building the image of the state and establishing global bond among Biharis living all over the world. He said that the need of the hour is to help and strengthen the institution like this news-portal.