Patna,(BiharTimes): Princess Ashi Kesang Wangmo Wangchuk of Bhutan inaugurated the Buddhist museum at Buddha Smriti Park near Patna Junction on Friday.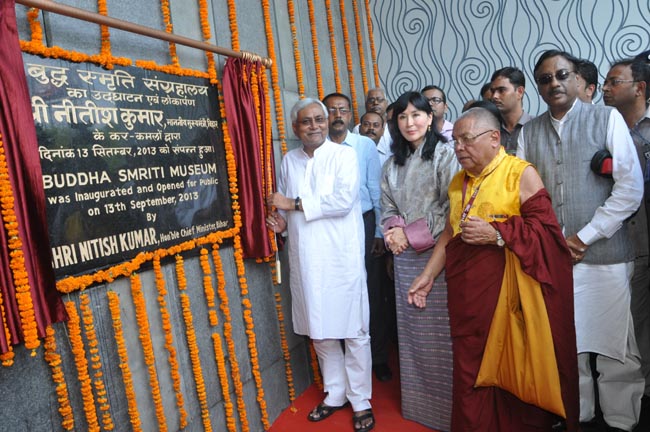 The museum constructed at a cost of Rs 25 crore will have statues of Buddha based in different postures.
Speaking on the occasion the chief minister Nitish Kumar said the state government is taking several measures to build infrastructure for facilitating travel to the Buddhist sites in Bihar.
He hoped that the culprits of July 7, 2013, explosions at Bodh Gaya shrine would be arrested soon.
The chief minister claimed that July 7 serial blasts had not deterred the tourists from coming to Bihar and said that 1.2 million foreign tourists would visit the state during the season beginning October. Besides, 21 million tourists from different parts of India are expected to visit the state in the next six months, he added.
Cultural adviser to CM, Pawan Kumar Verma, was also present on the occasion.