Patna, April 2: It's all in the family as Bihar politicians have fielded sons, daughters, brothers, wives and close relatives in the Lok Sabha polls. Chief Minister Nitish Kumar is a notable exception who has kept his family out of politics.

The Bharatiya Janata Party (BJP), which has time and again attacked the Congress over dynastic politics, has fielded many family members of politicians.

The Congress, the Lok Janshakti Party (LJP) and the Rashtriya Janata Dal (RJD) too have followed suit.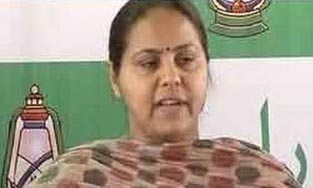 RJD chief Lalu Prasad's wife and former chief minister Rabri Devi is contesting for the Saran seat and his elder daughter Misa Bharti is contesting from Patliputra.

Saran is considered to be Lalu's stronghold since 1977 when he contested and won the seat for the first time. With a strong presence of his castemen - the Yadavs, it is said to be a safe seat for Rabri Devi. Lalu won from the constituency in 2009 as well.

Lalu was defeated in Patliputra, which is also dominated by his castemen. However, his daughter Misa Bharti is trying her luck for the first time and hopes to garner votes on the basis of her father's legacy.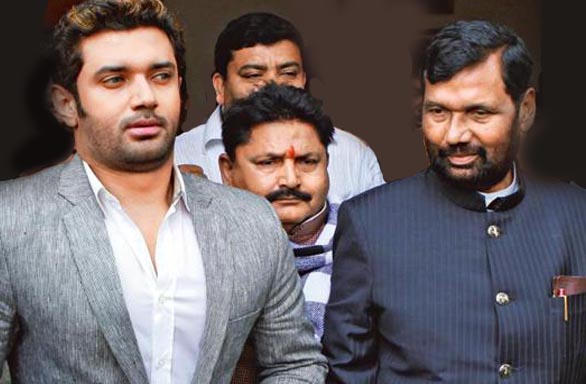 LJP chief Ram Vilas Paswan is contesting from his traditional Hajipur constituency. But his actor-turned politician son Chirag Paswan is contesting from Jamui and his brother Ramchander Paswan is contesting from Samastipur. All three are reserved for the Scheduled Castes.

In the last Lok Sabha polls, both Ram Vilas and his brother Ramchander lost the election. Chirag is fighting an election for the first time.

Veteran Dalit leader and former minister Jagjivan Ram's daughter Meira Kumar, who is speaker of the 15th Lok Sabha, and the sitting Congress MP from Sasaram, is seeking to be re-elected. The constituency was represented by her father in the Lok Sabha for decades.

Former chief minister Satyendra Narain Sinha's son Nikhil Kumar, Kerala's former governor, is contesting from Aurangabad as a Congress candidate where his opponent will be former MP Lutan Singh's son Sushil Singh.

Former chief minister Bhagwat Jha Azad's son Kirti Azad, cricketer-turned politician, is contesting from Darbhanga as a BJP candidate.

That's not all.

Former union minister Jai Narain Nishad's son Ajay Nishad is battling it out for the Muzaffarpur seat as a BJP nominee.

Former MP Pappu Yadav is in the fray as a RJD candidate from Madhepura and his wife Ranjeet Ranjan is contesting from Supaul as a Congress candidate.

Also, former jailed MP Mohammad Sahabuddin's wife Hina Sahab is contesting from Siwan as a RJD candidate and former MP Madan Jaiswal's son Sanjay Jaiswal, sitting BJP MP from Bettiah, is in the fray again.

Former Bihar minister Renu Kumari Kushwaha's husband Vijay Singh Kushwaha is contesting from Madhepura as a BJP candidate.
(IANS)