Patna,(BiharTimes): With the first phase of election for six parliamentary seats to start in Bihar on April 10 political observers are surprised over the weak candidates put up by political parties in some of the premier constituencies.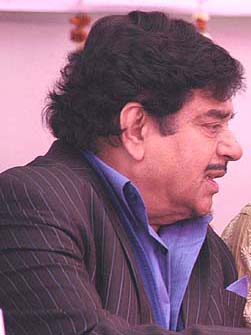 Take the example of Patna Saheb parliamentary constituency. While the BJP once again put up Shatrughan Sinha the rival political parties––the Janata Dal (United) and Congress––too failed to field strong candidates.
JD(U)'s Gopal Prasad is a retired doctor and belongs to the caste of Bihari Babu. On the other hand the Congress named Kunal Singh, a Bhojpuri actor, as its candidate.
Politically both of them are not strong. Shatru, in spite of his long association with the film-world, is himself not a very popular choice. Even many hardened BJP supporters are finding it difficult to vote for him, yet they have been left with no choice.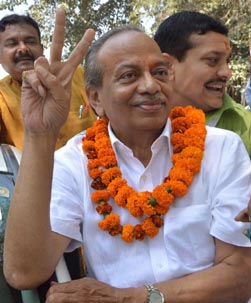 However, Shatrughan Sinha has a long association with the BJP. In contrast Dr Gopal Prasad and Kunal can hardly be called as political personalities though the latter's father, Buddha Dev Singh, was once a senior leader of the Congress and hailed from Paliganj. It was on March 21 that Congress replaced Raj Kumar Rajan with Kunal. Both of them are Yadav.
But if the Congress had no strong candidate for Patna Saheb why it insisted on contesting from this seat? It should have left it for the RJD, which already had Ram Kripal Yadav then. He had represented Patna in the past too. Had this happened he would not have crossed over to the BJP and contest from Patliputra.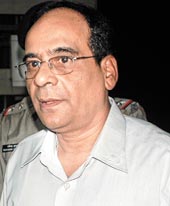 Similar is the case with Nalanda, once represented by stalwarts like Nitish Kumar and George Fernandes. In the last Lok Sabha it was represented by Kaushlendra, a little-known Janata Dal (United) leader. He is once again in the fray. But here too the Congress had no strong candidate though it staked claim over the seat. In the absence of any candidate it had to borrow Ashish Ranjan Sinha, former DGP, from the RJD. The LJP put up Satyanand Sharma, an outsider, in Nalanda.
In Madhepura the RJD put up Pappu Yadav, who has some say there, against JD(U) chief Sharad Yadav. But the BJP has fielded Vijay Kumar Kushwaha, a new comer who joined the party only at Narendra Modi's Purnea rally on March 10 last. He is the husband of the former minister Renu Kushwaha, till then considered too close to Nitish Kumar.
Grapevine has it that the BJP deliberately put up a weak candidate to ensure the victory to Sharad Yadav, who it feels, is still soft towards the saffron party. Sharad's presence in Parliament may be good for any post-poll understanding.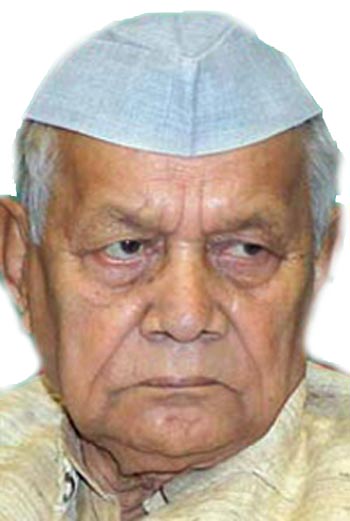 In Hajipur Lok Sabha seat Ram Vilas Paswan is fighting hard for his comeback. The Janata Dal (United) once again fieled 90-plus year old man, the sitting MP, Ram Sundar Das.
Like in Patna Saheb the Congress once again changed its candidate here and put up Sanjeev Prasad Tony. Though Tony, a former MLA from Phulwarisharif and a former minister, is no match to Ram Vilas in stature yet he is giving a tough fight. Many Hajipur watchers are of the view that he may prove a dark horse.
Tony replaced Pratima Kumari, a niece-in-law of Ram Sundar Das. She was earlier fielded on the perception that the JD(U) would not field its ageing Ram Sundar Das in Hajipur.
There are many other important constituencies which is witnessing a very low-key electoral battle.