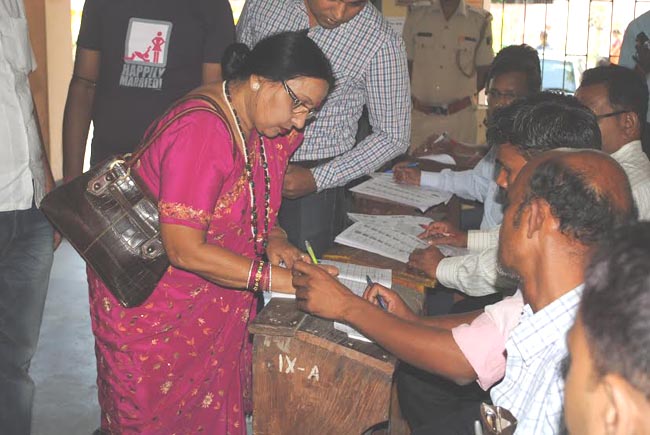 Patna, April 17:: About 54 percent of more than 11 million electors cast their ballots in seven Lok Sabha constituencies in Bihar that went to the polls Thursday.
Ignoring a call by Maoists to boycott the election, people stood in the long queues in the scorching sun for several hours till the end of polling.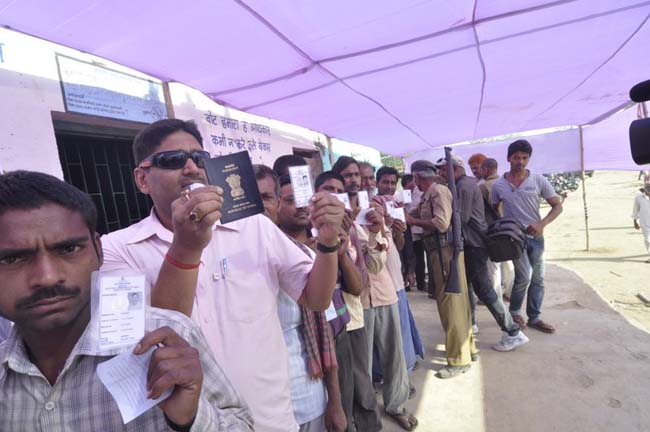 An official of the state election office said 54 percent of the electorate cast their ballot till the end of polling.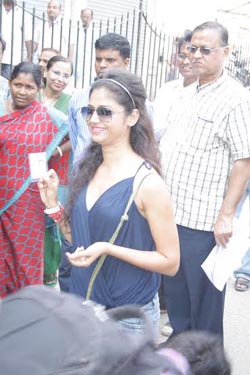 "Polling was peaceful with no report of violence," he said.
There were reports of poll boycott from various places and clashes between rival groups at polling booths.
Voting took place in Buxar, Ara, Nalanda, Jehanabad, Munger, Pataliputra and Patna Sahib.
Over 11 million voters, including more than five million women, were to choose from among 117 candidates in the fray in the second phase of polling in the state.
Bihar Chief Minister Nitish Kumar, Rashtriya Janata Dal chief Lalu Prasad and his wife and former chief minister Rabri Devi, former deputy chief minister and BJP leader Sushil Kumar Modi, and former union minister C.P. Thakur were among those who cast their ballot in Patna.
Lalu Prasad's daughter Misha Bharti, who is contesting from Pataliputra as an RJD candidate, and BJP candidate and sitting MP Shatrughan Sinha, seeking re-election from Patna Sahib, also cast their ballot.
Former union home secretary R.K. Singh, former Bihar Police chief Asish Ranjan Sinha and former minister Ashwani Kumar Choubey are also in the fray.
Polling has thus far been held in 13 of Bihar's 43 Lok Sabha constituencies. Polling in the remaining 20 will be held on April 24 (seven constituencies), April 30 (seven) and May 12 (six).
(IANS)