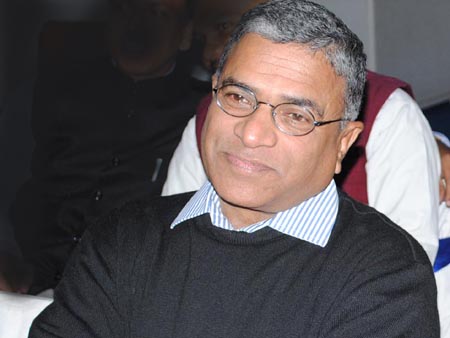 patna,(bihartimes): perhaps never in the recent memory any political party in bihar has decided to send any serving editor of newspaper to rajya sabha and that too when the concerned person is not even its primary member.
however, in other states journalists have been sent to the upper house of parliament.
harivansh, the editor-in-chief of hindi daily, prabhat khabar, was a surprise announcement on friday. along with him the party chief sharad yadav announced the name of chairperson of the state women's commission, kahkashan parween, and of ramnath thakur, former minister and son of karpoori thakur.
incidentally, the announcement was made by sharad, who himself wanted to go to rajya sabha. the occasion was the function organized by the janata dal (united) to celebrate the birth anniversary of karpoori thakur.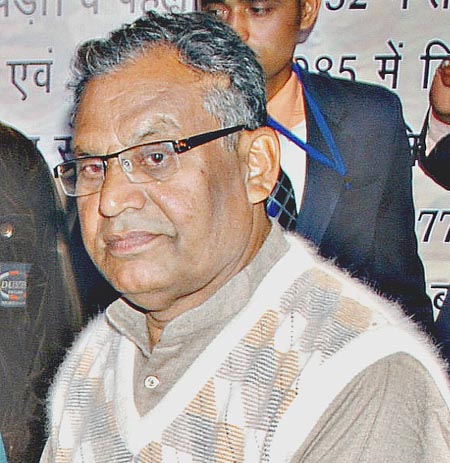 while ramnath was sent to the rajya sabha as he lost the 2010 assembly election from samastipur to rjd's akhtar-ul-islam shaheen––a surprise result when nda virtually swept bihar––kahkashan parween's name figured simply because nitish wanted to replace sabir ali with another muslim leader.
sharad's knowledge about kahkashan can be gauged from the fact that while announcing her name he was not even updated about her cv. he just called her kahkashan, the the mayor of bhagalpur, when the fact is that now she is the chairperson of the state women's commission. it was somebody from behind who said her full name. then sharad went on to ask, whether she is here or not. (yahan hain ya nahin).
but it is harivansh's name which came as a surprise in the media and political circle. no doubt the print media in bihar are out to oblige the bihar chief minister. but prabhat khabar took the lead. this newspaper went to the extent of championing the demand for the special category status for bihar, when it is the campaign of a particular political party––the janata dal (united)––and not of the bihar government.
when the chairman of the press council of india, (retired justice) markandey katju, raised the issue of press censorship of bihar it was this hindi daily, which strongly supported the nitish kumar government in the state.
it is not that nitish has not sent journalist to the rajya sabha. he had nominated ali anwar (twice), a former journalist, associated with janshakti and jansatta. but then ali anwar was not the editor of any newspaper when he was nominated for rajya sabha. by that time he had become an activist and formed his pasmanda muslim mahaz.
harivansh is a rajput and is an appropriate replacement for the casteman, n k singh, a former bureaucrat, who has been offered to contest the lok sabha election from banka.
by nominating ramnath thakur in place of shivanand tiwary the chief minister opted for an extreme backward caste candidate. earlier, there was report that he would nominate sanjay jha as like tiwary, he too is a brahimin.
anyway there is element of dynasty here. shivanand is the son of former minister ramanand tiwary while ramnath is the son of karpoori thakur. they both come from the family of politicians.
however, it is the nomination of harivansh, a few years after ali anwar, that has raised hope in the journalist camp. harivansh got rewarded even when he did not join janata dal (united).
the number of those in fourth estate singing praise in favour of the state government may increase. after all there are about a dozen vacant seats in the bihar legislative council too. "who knows one or two of them may be adjusted there or even inducted into the council of ministers later. after all loyalty pays," commented a journalist, who wished not to be named.
however, it is other thing whether becoming a rajya sabha mp of a relatively small regional party like jd(u)––which is passing through its most challenging phase––is a promotion or demotion for an editor of an established newspaper.