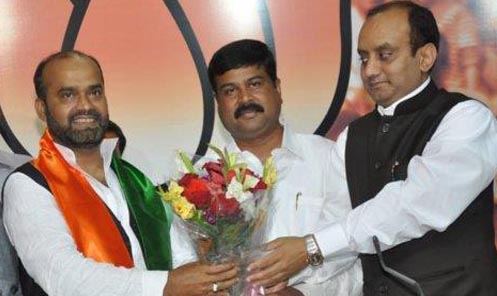 New Delhi, March 28 (IANS) Expelled JD-U leader Sabir Ali Friday joined the BJP here and once again praised its prime ministerial candidate Narendra Modi.

"The country will head in a positive, constructive direction under the leadership of Narendra Modi.... the nation will become stronger and the youth will get jobs," Ali told reporters here.

The Janata Dal-United had Monday expelled Ali, its Lok Sabha candidate from Sheohar after he praised Bharatiya Janata Party's (BJP) prime ministerial candidate Narendra Modi.

"Modi's policies (in Gujarat) are good and Modi's work for development is also laudable," Ali had told the media in Patna.

He said "small parties" - which he did not name - were trying to cheat Muslims in the name of secularism. "But Muslims will not get trapped in this game this time."

Ali was reportedly upset after the JD-U refused to nominate him to the Rajya Sabha.