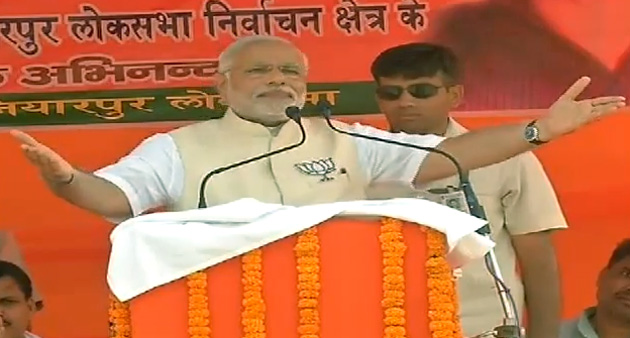 Patna,(BiharTimes): A substantial section of the people of the state are zealously waiting for Narendra Modi to become the prime minister of the country. They ranged from the villagers waiting for the replacement of burnt-out transformers for the last 15 years to those demanding construction of sewerage in their locality. They all are eagerly longing to see that Narendra Modi become the prime minister and their problems get solved.
Though people's expectation is so high what Bihar-watchers fear most is what will happen if they are not fulfilled. "After all they had great expectations from chief minister Nitish Kumar too. It would be wrong to say that he did not fulfil at all. Yet today the same lot of people are blaming him for the sorry state of affairs," said an observer.
Analysts are of the view that the Bharatiya Janata Party's prime ministerial nominee has nothing especial for the people of the state, yet hopes are too high from him.
While criticizing the saffron party's manifesto released on April 7 Nitish had said that it did not make any mention of granting special category status to Bihar. There is no word on tackling the flood problem of Bihar, though that of Assam has been discussed in it.
His rivals allege that even during his election speeches in Bihar NaMo has not given any specific assurance to the people. He only talks of Gujarat and hardly of any other BJP ruled states too. He does not even mention anything about what the Vajpayee government did in its six years in office, they say.
In spite of the fact a large section of the people have full faith in him.
Critics say that NaMo can at best be a very good dream-seller as even his own state, Gujarat, has not actually performed as well as he used to claim. Besides, the Centre's role is also very important in the development of any state or states. How can that be totally ignored?
Bihar-watchers are of the view that most of the upper castemen who are voting for the BJP are doing so more out of the anger against the Nitish Kumar government than against the Manmohan Singh government, as is the case in other states. They feel that Nitish has betrayed them by espousing the cause of Extreme Backward Castes and Mahadalits when he came to power on the support of upper caste.