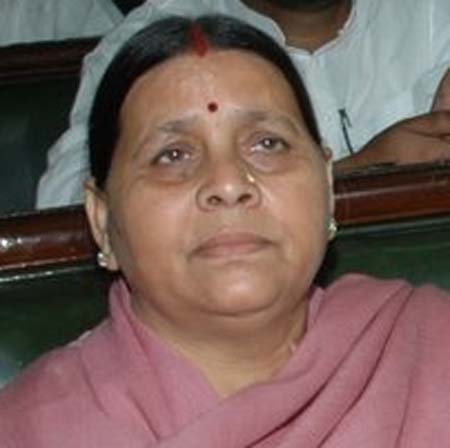 Patna,(BiharTimes): In 1997 nobody had ever imagined that the appointment of Rabri Devi, a novice to politics and governance, as the chief minister by none other than her husband Lalu Prasad before going to jail in one of the fodder scam cases, would soon become a trend for a host of politicians facing criminal cases and even convicted by court.
Interestingly, the wives of bahubalis (criminals-turned-politicians) are hot favorite of all political parties and given them party tickets of their own choice.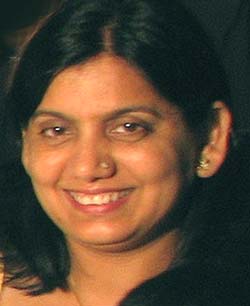 A convicted bahubali Anand Mohan Singh's wife Lovely Anand is contesting this election on Samajwadi Party ticket from Seohar. Only a few days back Janata Dal (United) president Sharad Yadav told the media that he has asked Mulayam Singh to give ticket to Lovely. She was earlier associated with Congress party.
Her husband Anand Mohan a former MP
has been convicted and sentenced to life imprisonment in the killing of G Krishnaiyyah, the then District Magistrate of Gopalganj. Currently he is languishing in jail. He was awarded death punishment by a lower court on Oct 3, 2007.
However, the Patna High Court had commuted Anand Mohan's death penalty, awarded by the trial court, to life sentence that was later upheald by Supreme Court on July 10, 2012.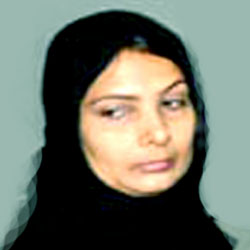 RJD has put up Heena Shahab from Siwan constituency, earlier represented by her husband Mohammad Shahabuddin, who has been convicted in several criminal cases and is in jail for more than eight years.
Ram Vilas Paswan led LJP has also given ticket to Veena Devi, whose husband a former MP Surajbhan Singh is also facing many criminal cases and is convicted in Ramji Singh murder case in 2008. Before his conviction he had represented Balia constituency in the Lok Sabha.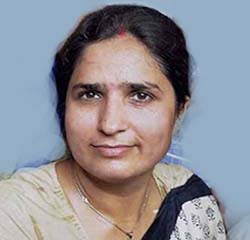 Congress party has made Ranjeeta Ranjan, the wife of famous babubali politician of Kosi region Pappu Yadav who himself got elected for Lok Sabha for four times as an Independent candidate and once on RJD ticket. He was convicted by special CBI court in the murder of CPM leader Ajit Sarkar in 2008 but later got acquitted by the Patna High Court on May 17, 2013.
Ranjeeta Ranjan is not assisting her husband this time as Pappu is himself contesting from Madhepura constituency on RJD ticket against JD(U) president Sharad Yadav.
Even BJP is not far behind as the party once again fielded Rama Devi from Seohar. Her husband late Brij Bihari Prasad also had the same image and killed by his rival gangs in a Patna hospital.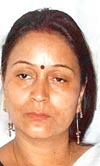 Another woman, who has thrown her hat as an Independent candidate is Annu Shukla, wife of convicted criminal Munna Shukla. She has rebelled from the Janata Dal (United) to contest from Vaishali seat against RJD leader Raghuvansh Prasad Singh.

Munna Shukla was convicted in 2009 and sentenced to life imprisonment in the murder case of Brij Bihari Prasad amother bahubali and minister in Lalu government.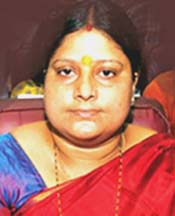 Khagaria strongman Ranvir Yadav secured ticket for her second wife Krishna Yadav from RJD while his first wife Poonam Yadav is a JD(U) MLA. The party has suspended her.
Most of these women candidates are substituting their husbands who are debarred to contest election.
Interestingly, former chief minister Rabri Devi is contesting the parliamentary election for the first time from Saran constituency, earlier represented by her husband Lalu Prasad, who has been disqualified to contest the election after his conviction in the infamous fodder scam case last year.
Political observers feel that this is a different kind of women empowerment started by politicians of Bihar to get hold of power by substitution and that too by their better halves.
comments powered by