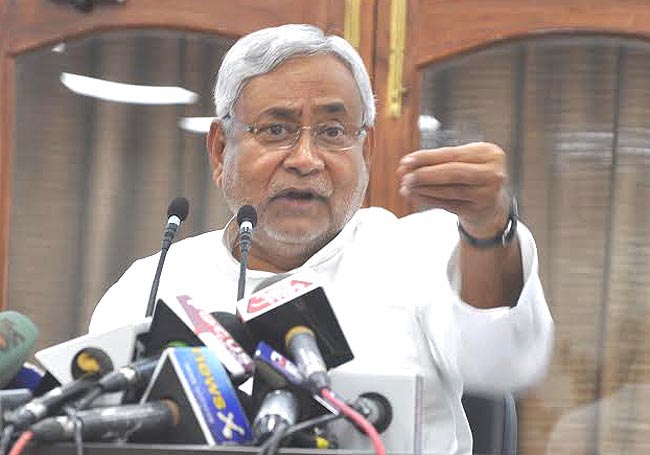 Patna,(BiharTimes): Ever since Nitish Kumar supported November 8 demonetization––though with a rider––till April 3 media in Bihar was full with fantastic stories bordering absurdity about the imminent dismemberment of Grand Alliance.
On April 3 the bihar chief minister put to end all the speculative stories often planted by different vested interest in different parties. Politicians know that in this era of 24x7 channels and so many pages in newspapers and portals the news hungary journalists would certainly publish such stories. In all these five months BiharTimes never indulged in such business; so this news-portal was not at all surprised when on April 3 Nitish Kumar said "had there been a Bihar-like Grand Alliance in Uttar Pradesh the results would have been vastly different."
He did not stop there but went on to launch an all-out attack on the BJP, which according to him failed on all fronts. He was in particular critical of the saffron party for playing up the cow slaughter issue and alleged it was meant to divert public attention from its failures.
Incidentally, Nitish's statement on opposition unity came hours after RJD chief Lalu Prasad expressed the need for greater alliance among all the non-BJP parties at the national level.
Lalu said that he had already started talks with leaders of different parties on phone and added that all the leaders should bury their egos. If they do not do so they all would be finished.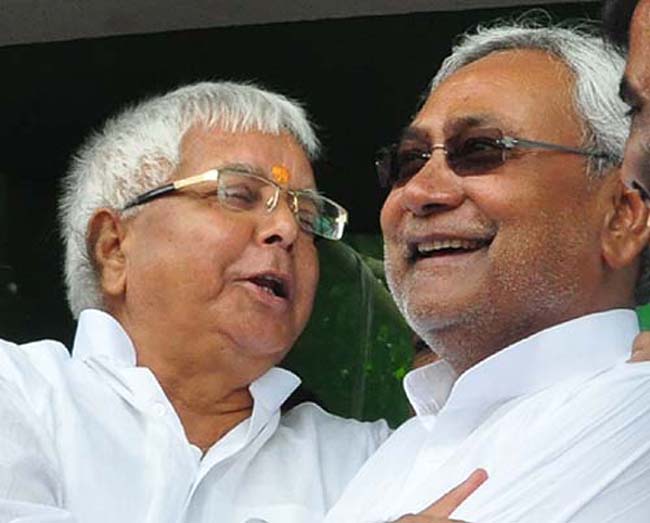 It is not that Nitish Kumar and Lalu Prasad are not aware of the importance of unity. They know that once the alliance breaks their political survival would become difficult.
Yet Nitish, in particular, would give such signals as if he would leave the Grand Alliance and rejoin the NDA. The truth was that he never had any plan to cross over to the BJP camp. He knows that he would lose his political credibility once he joins the rank of Modi and Yogi.
Yet he had repeatedly been giving such a signal as if he had become soft towards the BJP though the state BJP leaders were always unsparing in their criticism of the Bihar chief minister.
Nitish wanted to use his political posturing to make his bargaining position strong within the Grand Alliance.
But most political observers are of the view that if he was really using this as a ploy to check RJD supremo he is perhaps mistaken as Lalu is fully aware of his limitation, that is, JD(U) does not have the number to do so.
It is a couple of weeks after the UP Assembly election results and subsequent developments, especially in UP, that Nitish realized that it is futile to adopt any posture which can be interpreted as pro-BJP. That is why on April 3 he came out openly against the Union government.
Some analysts are of the view that Nitish is not just the national president of Janata Dal (United) but also the chief minister of Bihar. With Bihar's economy not very good he needs to keep the Centre in good humour. That should not be interpreted with his political move.
Anyway if Nitish too wants a sort of Grand Alliance at the national level he will have to give up his so-called dream of being projected as the prime ministerial candidate.