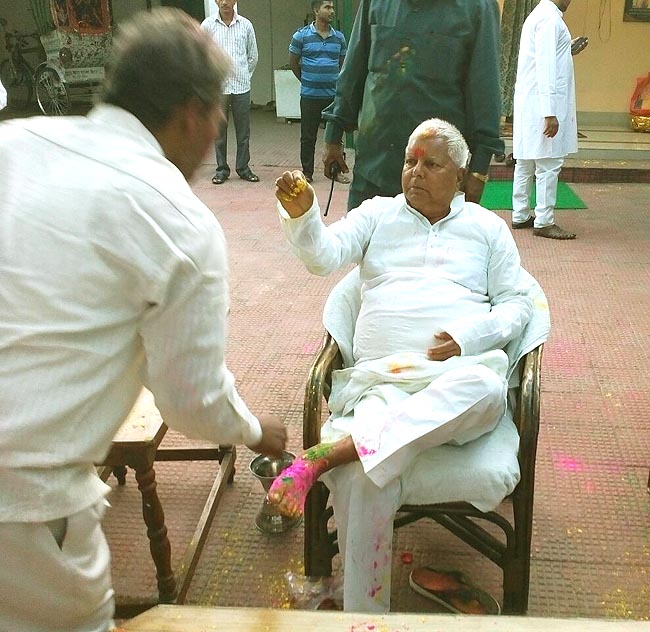 Patna,(BiharTimes): If the charges levelled by the senior BJP leader Sushil Kumar Modi against RJD chief Lalu Prasad's land deal are true than one can say that the latter has not learnt any lesson from the fodder scam.

Ironically, most of the land deals, which SuMo is highlighting have their origin in the period between 2002 and 2014. In fact his political fortune was at its lowest between 2009 and 2014 after he was no more the railway minister. Incidentally, it was in September 2013 that he was convicted in a fodder scam case and thus can no more contest election.

In between this period the political fortune of SuMo was at its peak––he was the deputy chief minister for more than seven and a half years. Yet one could know little about Lalu's land deal then. Only Lallan Singh, then a Janata Dal (United) leader raised the issue about a decade back. Now he is in the same boat sailing with Lalu.

Analysts are surprised over the way the whole developments have taken place recently. Lalu has not only bounced back to power but has further consolidated his family rule. Earlier, it was just Rabri Devi on the front, with he himself ruling from behind. Then came the two brother-in-laws, Sadhu and Subhash. By 2009 all of them vanished.

Now he has two sons as important ministers and a daughter a Rajya Sabha MP. Like sons and spouse, other daughters too are directors in various companies. The son-in-laws are either politicians or doing good business.

In Bihar at least, he had won over his bitterest rival, Nitish Kumar. Even in the BJP, save Sushil Kumar Modi, none is speaking much against the land deals.

Other NDA leaders like Ram Vilas Paswan, Upendra Kushwaha and Jitan Ram Manjhi have largely become irrelevant. So all those who have in the past fought against his family rule and charges of corruption have either accepted him or are silent.

Emboldened by the return to power and increase in political clout Lalu and family have singled out SuMo to attack. RJD national spokesman Manoj Jha went to the extent of questioning the property amassed by Sushil Modi.

However, some political observers question Lalu's wisdom in attacking SuMo and not other BJP leaders, who unlike the former deputy CM have really amassed huge wealth in the past few years. But other commentators have a different view. "There are several rags to riches stories in the BJP too, but RJD has chosen to attack only SuMo simply because no other saffron party leaders are targeting the RJD chief. As SuMo has largely been isolated within his own party, the strategy of RJD is not to invite the wrath of other BJP leaders," said a Bihar watcher.

If Lalu really comes out 'clean' it would mean that he has learnt a lesson so far 'managing' his business is concerned.