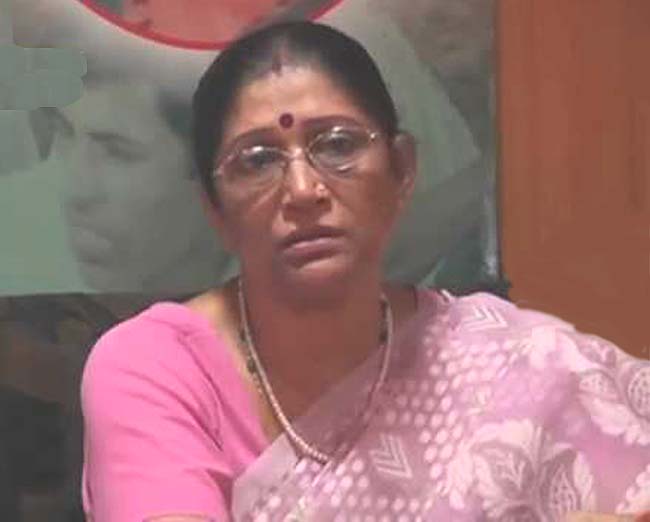 Patna,(BiharTimes): Senior BJP leader Sushil Kumar Modi on Thursday alleged that RJD chief Lalu Prasad Yadav got his party MP Kanti Singh inducted into the Manmohan Singh cabinet in return of land. She was minister of state for tourism and culture in the UPA-I government.

But SuMo, while talking to the mediapersons did did not say how Kanti Singh got inducted into the Deve Gowda and I K Gujral cabinets between 1996 and 1998. She had served as minister for HRD, heavy industries and coal as a member of RJD.

A day earlier SuMo said that former MP Raghunath Jha gifted land plots in Gopalganj to the two sons of RJD chief to become minister. SuMo alleged that on March 13, 2006, that is almost 22 months after being inducted into the Manmohan Singh cabinet, Kanti Singh, her husband Keshav Prasad Singh and son Rishi Kumar in writing gave away 95 decimal land along with three rooms built on it and a deep water boring in the name of Rabri Devi.

Showing to mediapersons the lease deed allegedly signed by Kanti Singh and others, the former deputy chief minister said the property near Saguna More at Danapur on the western outskirt of the state capital, was transferred to Rabri Devi for a paltry sum of Rs 1,250 per month for 99 years.

According to SuMo the lease deed states that all rents, taxes, cases, charges, assessments, dues, duties and other outgoing/imposts, both present and future may be payable by the leasers (Kanti Singh and family), he said quoting from the deed paper. Why had Kanti Singh like Raghunath Jha parted with her property worth crores of rupees to Rabri Devi? he asked.