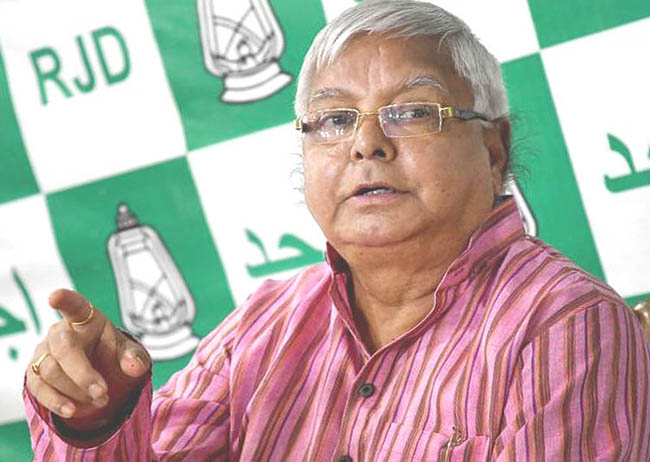 Patna,(BiharTimes): Reacting to the mega-scam which rocked Bihar on Wednesday Rashtriya Janata Dal president Lalu Prasad alleged that Bihar chief minister Nitish Kumar and deputy CM Sushil Modi are its masterminds.
Talking to the media in Ranchi on Thursday he promised to lodge a formal complaint with the CBI in Patna.
He alleged that once Nitish and Sushil Modi realised that their joint venture, that is, the scam, would be exposed, the former decided to withdraw from the Grand Alliance.
According to Lalu the Sabour-based NGO Srijan Mahila Vikas Sahyog Samiti Ltd, in whose account illegal withdrawals from a government treasury were deposited, was patronised by both Nitish and Sushil Modi.
He said that now that the scam has been exposed, Nitish is trying to hush up the matter by forming a special investigation team. He further said a fair probe would expose the involvement of several government officials and politicians.
He said that as the scam occurred between 2005 and 2016 when Nitish was chief minister and Sushil Modi his deputy (till 2013) they are directly responsible for it.
The RJD chief said that Nitish and Modi appointed their trusted officials on various posts, including that of the district magistrate in Bhagalpur during this period of 11 years.
He said Rs 295-crore scam is just the tip of the iceberg. It runs beyond Rs 1,000 crore.
Incidentally, while disclosing these facts on Wednesday sources also said that it is just the tip of the iceberg and illegal transfer of money in other districts can not be ruled out.