Patna,(BiharTimes): The deployment of four doctors at the bungalow of new health minister Mangal Pandey created a sort of political storm with RJD chief Lalu Prasad Yadav criticising the move.
However, the minister defended the move by stating that thy were posted for the same of public good.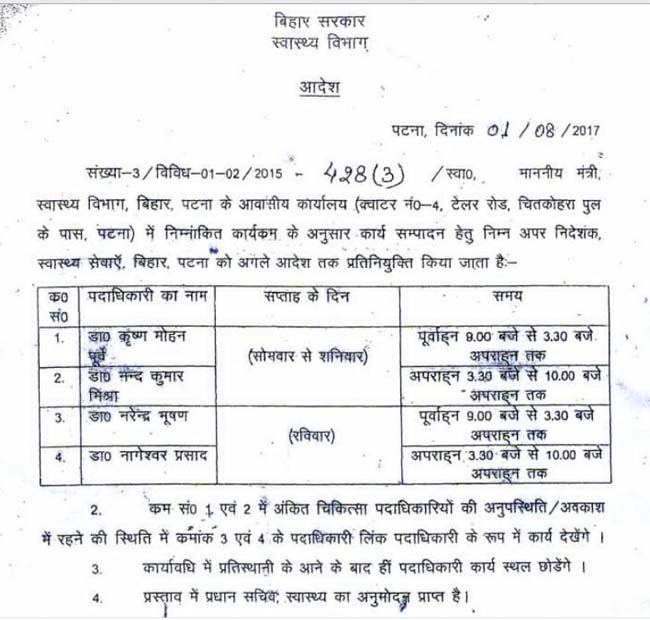 Talking to the media Lalu said that when doctors came to treat him (in the first week of June), when he felt ill it was the BJP people who created storm. Why have the doctors been deployed at the house of health minister now. "What type of disease is he suffering from? He should explain this to the people," Lalu said.
The issue put the BJP in defensive as no other party leaders are defending the move.