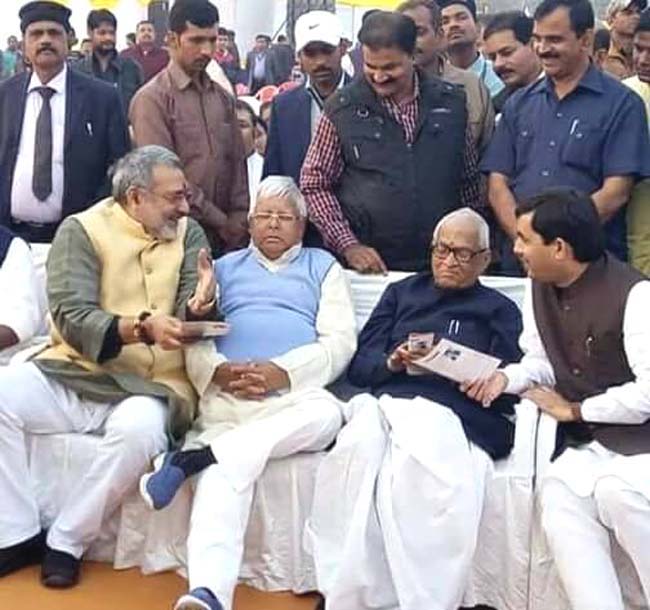 Patna,(BiharTimes): A wedding ceremony not only brings a mew couple together. It provides an opportunity to bring bitter political rivals to the same table—or sofa.
So when RJD chief Lalu Prasad Yadav wished deputy chief minister Sushil Kumar Modi at the marriage ceremony of his son on Sunday night it was somewhat understandable as it was the demand of the situation.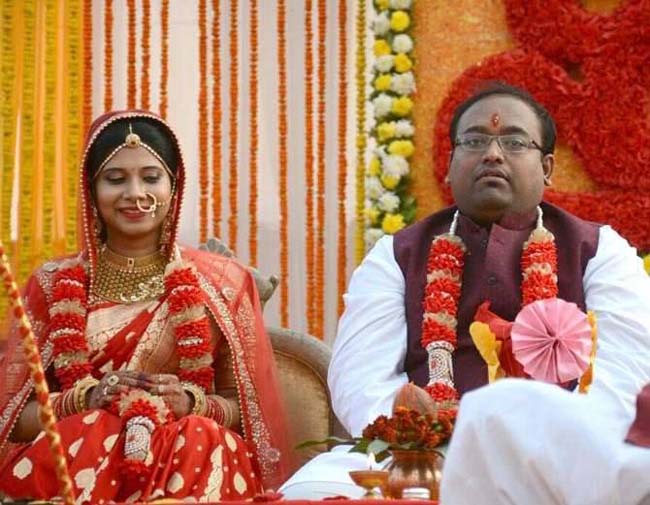 But what was somewhat unusual was that none else but the Union minister Giriraj Singh, perhaps the most vocal critic of former railway minister, sat beside the latter not only for a couple of minutes but for full one hour. They were seen talking and laughing.
Giriraj not only sat with Lalu, he had BJP leader Syed Shahnawaz Husain to his side too.
Giriraj later told mediapersons that he had gone to attend the wedding of Lalu Prasad's daughters and they keep on meeting each other at functions. Politics and family events are different.
Giriraj, however, added he would keep on issuing statements which are good for Hindutva and the society.
Lalu too said they talk and exchange pleasantries when they meet. So far his remarks are concerned he just issues them but never implements them. By and large Giriraj is a good human being.
However, when Giriraj said that he was 200 per cent sure that the Ram Temple would come up in Ayodhya Lalu warned him the media want to create a scene, do not talk about these things over here.