Located in-between Kolkata and Lucknow, the two traditional Biryani hubs, Patna is in the grip of this fascinating fast food.
After the mushroom growth of Chinese and south Indian dishes and the advent of multinational food chains such as KFC, McDonald, Dominos it is the indigenous Biryani, which has emerged as a fast food substitute.
This age-old dish has suddenly become a major appetite soothers and food pleasure in this era of 24x7.
Said Kumar Suman, owner of Ji Huzoor in Kankarbagh: "At affordable rate––something around Rs 100 or so––it serves as tiffin in workplace; can be easily supplied at conferences, meetings or other events and can be delivered in no time at home."
Be it our own 'litti-chokha', or masaal dosa or fried chicken of MNCs, nothing can match Biryani as a complete meal.
While most other fast foods can at best work as evening snacks or as a get together short meal Biryani is housewife's delight too. Tired of overwork or any other pressure, they can just place their order through their mobile and get the dish at the doorstep in no time.
"Biryani arrived here hundreds of years back. It was earlier confined to palaces and households of rich and powerful. Later it served as a special dish on the occasion of marriages and other parties. It is its re-packaging which has done wonder. Now even a commoner can afford it," said Syed Ashfaque Ahmad Rizwi, a senior transport consultant.
Growing income of people of the city has changed the life-style. Outdoor pleasures of delicacies and taste have become an essential feature of frequent outings. Food in new avatar has become an entertainment.
"As the number of non-vegetarians has increased so has its demand. In many families like mine non-veg items are still a big 'No'. Therefore, I often prefer to take Biryani outside," said Sonu Kumar, a businessman.
Once cooked, Biryanai is faster than many other fast foods to serve and eat. It's suitably nutritious. On top of all, what makes Biryani a hit is its mouth watering taste. It is found in variety of delicacies, depending upon the consumption pattern.

Hyderabadi, Kolkatia, Lucknawi, Malabari, Moradabadi etc are some variety of Biryani. It can be vegetarian or non vegetarian, mutton or chicken, egg or fish, spicy or less spicy and with eggs and potatoes or without one or both.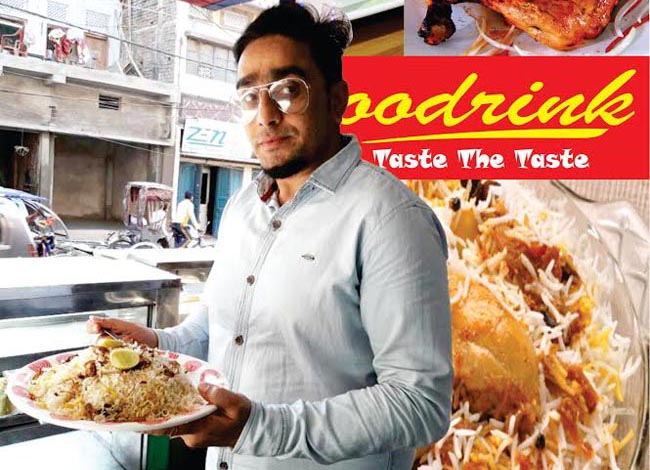 People of the city who went for study and jobs outside too brought the Biryani fondness with them. "It was during my days in Hydrabad as student that I became a Biryani addict," said Iqbal Akhtar, who now lives in Patna after pursuing M. Tech from Osmania University, Hyderabad.
With available disposable packets and spoons handling and consuming Biryani is not difficult. Carrying it while travelling too, is not a big deal. For group picnic and outings, it is pick of the dishes.
Railways and Airways caterings have since long been relying on Biryani to feed their passengers.
Cashing in on the growing demand Biryani joints are cropping up and doing flourishing business. "We sell between 150 and 200 plates daily. The demand is less on Tuesday and Thursday for religious reasons," said Mr. Vikas, co-owner of outlet 'Biryani Shop' near Kadam Kuan.
But almost all the Biryani joint-owners have a common refrain: they all regretted that their sale have dropped by half after demonetization, though people usually love to eat it in winter season.
.