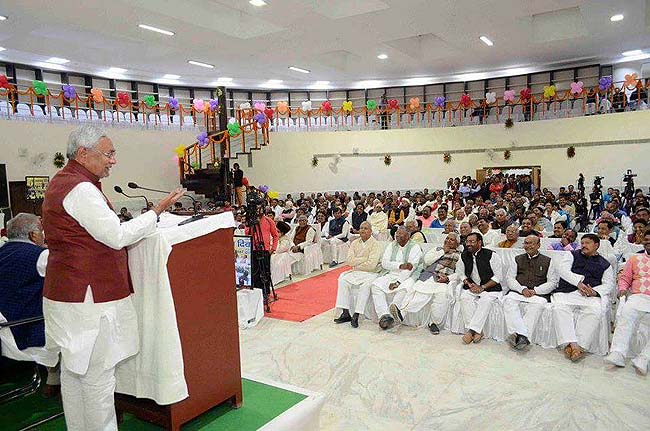 Patna,(BiharTimes): Chief minister Nitish Kumar on Tuesday asked the presiding officers of Bihar Legislative Assembly Vijay Kumar Chaudhar and Bihar Legislative Council Awadesh Narayan Singh to fill vacancies of employees in both the Houses at the earliest.
Speaking at a function organized to mark the 97th foundation day of the Assembly at its Library Hall, the chief minister said it seemed the Speaker of the Assembly and the Chairman of the Council are not taking much interest in appointment apparently because the two previous recruitment drives were mired in controversies.
As old employees are retiring every year how would the Houses conduct their normal functioning when all experienced staff get retired, Nitish asked. He advised both the presiding officers to to first prepare rules for recruitments and then ensure that appointments are made purely on the basis of merit. At present both the Houses have higher judicial service officers as their secretaries. Their judicial experience should be utilized in preparing the recruitment rules.