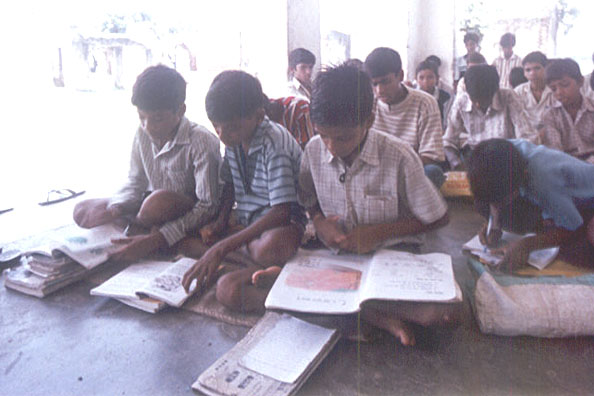 Patna,(BiharTimes): The number of students in government schools of Bihar has come down by 12 lakh in just one academic year. Their number was 2.19 crore in 2015-16 but has come down to 2.07 crore now. This figure is of the students from Classes-I to VIII and not IX and X.
The figure was made available after Students' Database Management Information System (SDIMS) sought the number of students enrolled in the primary schools of Bihar.
It is feared that double enrollment––that is both in private and government schools––may be the factor behind the inflated figures. As the students are entitled to mid-day meal, scholarship, uniform money and other benefits the connivance of local authorities and teachers with the parents can not be ruled out.
It needs to be mentioned that BiharTimes is the only media-house which has repeatedly been pointing out to the inflated figure. The then Janata Dal(United)-Bharatiya Janata Party government made it a big election plank in 2010 Assembly election and swept the poll.
The newspapers and TV channels, which are now raising doubts over the earlier figure, used to praise chief minister Nitish Kumar to the sky.
The BJP leaders too are silent now as they were in power when crores of rupees were siphoned off as lakhs of students of private schools also received government benefits.
The fate of this scandal is likely to go the way paddy scam went in which thousands of crores of rupees were swindled in those years.
Those active in unearthing that scam then alleges that the BJP leaders did not demand the CBI probe as many of those alleged to be involved were close to the saffron party.
Though the latest figure does not mention the data of Class-IX and X there is no denying the fact that a large number of students of private schools got enrolled in the government schools too to get bicycles.
Incidentally, this practice continued even after the government laid down the criteria of 75 per cent attendance. However, sources close to education department are of the view that making bogus attendance is no big deal.
The Bihar Education Project has for the first time this year sought the name of parents of all those children enrolled in 71,000 government primary schools. This helped detect the inflated figure.
The government grants fund at the rate of Rs 400 annually for uniform for each child of Class I and II, Rs 500 for Class III to V and Rs 700 for Class VI to VIII.
Similarly, it grants scholarship of Rs 600 annually for each child of Class I to IV, Rs 1200 for Class V and VI and Rs 1800 for Class VII and VIII.
For mid-day meal the government grants fund at the rate of Rs 4.13 for each child between Classes I and V, Rs 6.18 for each child between Classes VI and VIII.
.