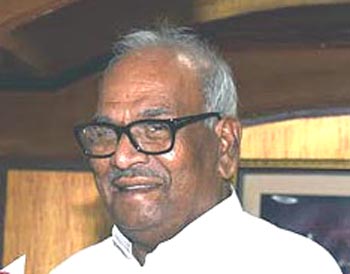 Patna,(BiharTimes): JD(U) state president Bashishtha Narayan Singh, on Sunday said his party would review the situation arising out of demonetization around the time of the birth anniversary of socialist veteran and former chief minister Karpoori Thakur on January 24.
Talking to the media he said that the problems people were facing because of demonetisation have been addressed to a large extent.
The statement came as a surprise as a few days after the November 8 note ban the Janata Dal (United) had announced that it would wait for the 50 days time period sought by the Centre to review its decision. Now that more than two months have passed the party is asking to wait another fortnight.
Political observers are now wondering whether the JD(U) would ever review its decision as now Singh is talking about the easing out of the problem of the people.
Some other analysts are of the view that chief minister Nitish Kumar does not want to let the bonhomie created with prime minister Narendra Modi go in waste and want to extract something for the cash-starved state.
Anyway JD(U)'s stand continues to baffle alliance partners RJD and Congress as well as many others within the party. Leaders like former president Sharad Yadav had been taking part in all the opposition protests against note ban insde and outside Parliament.
.